Spring time is here and its time to head back outside. We rounded up a bunch of fun ideas to make going outside fun this year. Without further delay, here is our 2021 Spring Time Outdoor Gift Guide.
Tertill Garden Robot
Created by the inventor of Roomba, Tertill lives in a garden, runs on sunshine, and weeds every day, enabling gardeners to organically control weeds.
Complete with a rugged weatherproof shell and large solar panel, Tertill enables gardeners to weed with just the touch of a button, so it's easier than ever to maintain a beautiful garden all season and spend more time planning, tending to, and harvesting plants.
With its unique technology, the solar-powered weeding robot doesn't just kill weeds, it actually prevents them from growing – all while avoiding killers that contain chemicals harmful to the environment.
In 2020 alone, Tertill's efficiency was validated by two independent studies, including one by the Cornell School of Agriculture which found the robot's method to be just as effective as hand weeding.
Tertill is available for purchase on Amazon.
Daisy Rain
It's a great day when you can find solutions to add more green indoors and outdoors! Give a green thumbs up to digging in and getting into gardening and potting plants!
Daisy Rain Garden Sprinkler Saucers convert any pot into a sprinkler pot adding a refreshing way to the garden, helping you grow long-lasting flowers, plants, delicious berries, ripe tomatoes, and whatever you most prefer to grow with peace of mind. Rest assured your plants are all set to grow with the new patented Daisy Rain Garden Sprinkler Saucers.
Soothing Company Barca Garden Planter
The Barca Garden Planter is perfect for succulents or other shallow plants and will add a beautiful touch to any garden or outdoor table.
Waxhead Sun Defense Stick
Gardners and yard enthusiasts love this sunscreen because It is very water and sweat resistant (won't drip or sting eyes) and it won't deteriorate yard gear like chemical sunscreens.
It is completely free of toxins + petrochemicals (NO oxybenzone or anything else you can't pronounce)
Our huge Sunscreen Stick is effective and safe for the entire family.
It's madewith only 4 certified organic and mineral ingredients:
1. 25% non-nano Zinc Oxide
2. Certified Organic Extra Virgin Coconut Oil
3. Certified Organic Vanilla Extract
4. Certified Organic Beeswax (or the Tinted version has Certified Organic Cocoa Powder)
Perfect Plants
Family-owned and operated plant nursery based in North Florida that ships mail-order plants across the USA. Some must-have gifts for the outdoors from our store that every person should have are PLANTS and plant accessories! Perfect Plants sell over 150 unique varieties of trees, shrubs, fruit trees, houseplants, and more. Many of these are dwarf varieties that can be grown on patios or even indoors. I would recommend the Arbequina Olive. We also formulate and ship their own soils and fertilizer blends.
Block Island Sunscreen
Natural Mineral Sunscreen SPF 30: It's zinc only (best UV filter and also the broadest protection), easily spreadable, lightweight yet moisturizing, and chosen as a Best Beach and Sport Sunscreen by the Environmental Working Group (EWG) for SIX years in a row. It's non-nano and quickly absorbing natural mineral sunscreen safe for sensitive skin. Like our natural face moisturizer, our sunscreen provides broad-spectrum UVA + UVB protection to prevent sun damage, premature skin aging, and skin cancer as well as features the antioxidant vitamin E.
Murbles
It seemsthat social distancing has become our new norm. Well, do not let the COVIN-19 BLUES get your family down. Get themoutdoors and enjoy a funky new American made game called "Murbles" A familyfriendly yard game that is rich in suspense, excitement, and surprise.
Murbles iseasy to play and can be played almost anywhere even in the safety of yourthe backyard and if your backyard or park has an irregular surface with bumps andlumps, don't worry, that simply makes playing the game more fun and exciting.
Allthe balls in the game are 3-inch in diameter (about the size of an orange) andweight about 1/2 pound each making the game totally family-friendly for youngand old.
Becauseall the game balls and target ball have the same dimensions the dynamicsof the game provide exciting ball action that makes the game suspenseful andexciting to play.
The game is played by 2 to 4 players who determine the pace and distance that the game is played. The game does not require any set-up or tear down. Basically, just dump and play. It is just that easy. Game rules are printed on the back of the canvas tote-able bag and are available in school/collegiate colors.
It is time to get your family and friends enjoying their lives outside having fun with Murbles.
Ciroa Backyard Games
Enjoy your backyard with your family & friends with these outdoor games made by Ciroa. Cornhole, paddleball, and badminton are a few of the games they custom make. They also create oversized outdoor games like 'Four in a Row' (Connect Four), Giant Tumbling Tower (Jenga), Ladderball, Giant Dominos, Giant Checkers, Ring Toss and more.
Check out their full line of outdoor games.
TEN Alkaline Water
After you have worked up a thirst playing your outdoor games, why not try a pack of TEN alkaline water.
The premium, independent brand recently released 12oz aluminum cans in retail and is newsworthy because they are the first to offer alkaline water in this format. The cans are the result of both TEN and retail aiming to reduce plastic waste and are perfectly suited for the home gym, bar, and office.
TEN Spring Water is 10ph and the #3 alkaline brand in the country
10pH water, rich in alkaline minerals and electrolytes
Sourced from natural springs (Appalachian Mountains)
TEN is also available in bottles (multi-packs) and jugs
Endorsed by major athletes, teams, and celebrities
In major retail grocers, Amazon and coming soon to Whole Foods
Crescent Tools
The spring months are notorious for outdoor projects, and that means homeowners need tools they can trust. Enter Crescent Tools – With a history of over 100 years of performance, quality, and innovation, Crescent is one of the most trusted hand tool brands worldwide.
Shown above are their heavy-duty work gloves, and tradesman shears in 10″ and 7 1/2″ legnths.
Groovy Guy Gifts
Groovy Guy Gifts offers personalized quality items for the outdoorsman or woman. Shown above is the Camping Knife which is spring assisted blade with carbon fiber. Personalize up to 15 letters.
Also from Groovy Guy Gifts is this embroidered combat backpack. This is a military style duffle/backpack made from durable cotton canvas. Personalize it with your inituals.
Shower Toga
The Shower Toga is a proud Shark Tank, Mark Cuban Company.
The Shower Toga is a wearable garment that you can completely strip down to shower and change in public with privacy intact. The Toga even doubles as a bag for your dirties afterward. Any outdoor lover would be obsessed with it!
Get it here www.showertoga.com
Xpand Laces
Xpand is the original no-tie elastic shoelace system that allows you to turn any shoe, sneaker or boot into slip-ons. Xpand ensures that you never have to tie your shoelaces ever again which is perfect for when the warmer spring weather starts to kick in!
The Xpand Lacing System works on all kids and adult shoes including sneakers, running shoes, boots, high-tops. There are over 40 colors to choose from, including reflective laces and glow-in-the-dark.
Xpand is the top-rated shoelace system on Amazon.
Here are some facts about Xpand:
Loved by athletes, parents, kids whose laces keep coming undone, pregnant moms, seniors with limited mobility, and everyone in between
Over 1.5 million pairs sold worldwide since 2015
Featured product on QVC
Available in retail stores in over 30 countries
Official Shoelace of Tough Mudder Toronto
Received an invitation to appear on Shark Tank
Awarded Amazon's Choice for Best Lacing System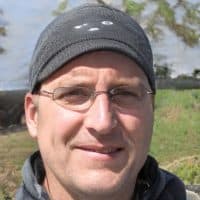 Hi, Alex Kuritz here. Growing up I remember that my family had one of the best lawns in the neighborhood. Richly green and lush. I did a lot as I grew up in terms of caring and tending for not only my family's lawn but also my neighbors. I can say I have years of experience, and I am here to share it with you.