The holidays are right around the corner and there are plenty of outdoor gift ideas out there to give to your outdoors family member or friend. We rounded up a few to let you all know about here. Enjoy the lawn care & outdoor holiday gift guide.
Get Sunday Lawn Care
You wouldn't think of giving the gift of lawn care under normal conditions. But with Get Sunday you can. This is lawn care in a box that is sent to you 4 times a year. All you do is hook up the fertilizer to your hose and spray away. They tailor the formula based on your location and soil type. They send you a soil test kit that you then send back so they can analyize. Then they will customize your next order for your yard.
Check out our full Sunday Lawn Care Review
The SwingShot Golf Camera
Swingshot is a sports training camera that allows golfers to improve their golf game by recording and analyzing their swing. It's portable, unobtrusive, and includes a handy app for users to assess their game. It's also been a wonderful reprieve during COVID-19, as golf is one of the few sports where social distancing is encouraged.
It's priced at $400, which is cheaper than many golf clubs on the market, and it's truly helped our founder, other business owners at his country club, improve their golf game.
They offer free shipping and free returns make buying it an easy decision. It's available on Amazon and swingshot.com.
MyoStorm The Meteor
MyoStorm The world of muscular recovery and pain management is quickly becoming saturated with hundreds of products, including massage balls, vibrating foam rollers, heat wraps, ice packs, percussion massage guns, and supplements. Many of these products are based on outdated technology. This market saturation creates an uphill battle for you, the consumer, to find the right product for your needs.
BrightLife Direct Compression Socks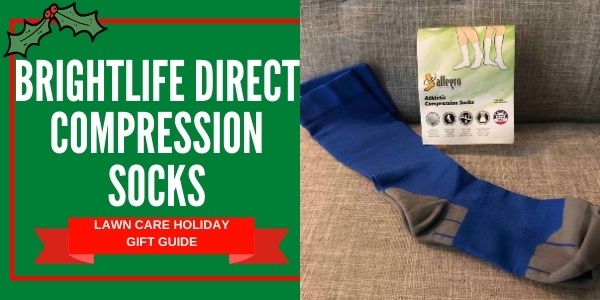 BrightLife Direct, Inc. is a small business that has been serving the greater community of people who wear medical compression garments for over 20 years. Some of our customers will only require our services temporarily, for sclerotherapy, or for a pair of travel socks before a big trip. Many of our customers must wear compression garments every day. Regardless, each and every BrightLife Direct customer is treated with care and respect by our team of industry-trained and certified fitters.
The socks every outdoorsman needs! Compression socks reduce varicose veins, help with circulation, and prevent that achy, tired feeling in your legs and feet at the end of the day. This is a great item for anyone who sits or stands a lot: the lawn extraordinar, the grill guy, or anyone who is active.
Get at https://www.brightlifedirect.com/
Wind Passion Bracelets
The X Mask
People may be saying Merry "xMask" this year. Masks will be one of the big gift trends this year for the entire family. Premium fashion masks are set to replace old standbys as the top stocking stuffer for the holidays. xMask combines cutting-edge filter technology with high quality, timeless designs in a variety of styles/prices. Plus, for every mask bought one is donated, to a hospital in need. To date xMask has donated over 50,000 masks to hospitals across the USA. xMask will offer 30% discounts between Black Friday-Cyber Monday.
Gym-N-Eat Crickets
These roasted crickets or energy bars would make fantastic additions to holiday gift guides including, but not limited to: stocking stuffers, gifts for kids, gifts for him, gifts for the hard-to-buy for, white elephant gifts, and more!
They're unique, memorable, and an excellent way to expose friends and family to entomophagy (eating of insects). Insects take a fraction of the food, water, and land to raise the same amount of protein as traditional sources.
Our variety 6-packs of our roasted crickets and energy bars are affordable at $20 and $16 respectively, and allow families to find their favorite flavor(s)
Our Try-It-All Bundle for $50 is also a great option that includes our versatile 100% Cricket Powder. I will link you to our various recipes that include it here.
Dekor KONNECT Lighting Controller
The DEKOR KONNECT which is a Wi-Fi enabled lighting controller for your LED Lights. Each controller allows a person to control their home and landscape lighting from anywhere in the world. So, easily setting the ambiance on the deck, pool area, garden lighting, etc from their phone. It uses Smart By Bond technology to connect with Google Assistant, Alexa, Control4 and many more home automation systems.
DEKOR KONNECT – Wifi Enabled Controller – https://www.dekorlighting.com/dekorkonnect-wifi-controller/
JINS Eyewear
JINS is a Japanese eyewear brand and a leader in crafting stylish, high-quality, and innovative eyewear. Their glasses start at $60 with free high index lenses up to 1..74 with UV filter and anti glare coatings.
Magnetic Clip On Sunglasses and Glasses into One
New arrivals of our magnetic clip on sunglasses called JINS Switch that are perfect for any season of Fashion. We've all been there. The frustration of switching between your glasses and sunglasses. JINS Switch merges both with ease: a magnetic clip on sunglass plate easily snaps on to your eyeglasses.
What's all included in the price you see listed:
Prescription or non-prescription glasses
High index lenses with additional lens upgrades available

We also have a $0 Blue Light Lenses special going on right now (regular $60). I've included more details below.

Magnetic clip on sunglass plate
Cleaning Cloth
Case
Steeped Coffee
Steeped, Inc. based in Santa Cruz, California, is a Certified B Corp and Benefit Corporation focused on every detail from farm-to-cup and beyond, to bring people the most convenient, high quality, ethically sourced, and sustainably packaged products available. Steeped Coffee is the new standard for single-serve coffee that combines both convenience and quality all within Guilt-Free Packaging. The proprietary Steeped Brewing Method delivers 100% freshly roasted, precision ground, and nitro-sealed specialty coffee pre-portioned within Steeped Full Immersion Filters. Steeped Coffee is the simplest way to make a perfect cup of coffee by just adding water, with no machine needed.
Steeped Coffee is available on Amazon with Prime Free Delivery, and through premium environmentally conscious supermarkets, luxury hotels, and offices with craft coffee services. Through licensed partnerships, Steeped, Inc. works with over 125 specialty coffee roasters to share its technology and brewing method around the globe.
Hairless Dog 0.0% Alcohol Craft Beer
Hairless Dog Brewing Company is one of only a handful of breweries across the country that exclusively brews NA beer and secured a national distribution deal with Total Wine within their first year on shelves. Unlike category competitors who brew their NA beers with alcohol and then remove it during distillation, Hairless Dog invented an innovative brewing process in which alcohol is never introduced, making them the first 0.0% ABV craft NA beer in the county.
Co-founders Jeff Hollander and Paul Pirner established the company after both deciding to opt for a life free of alcohol and their desire to make an NA beer that people wanted to drink for what it was rather than what it wasn't. Hairless Dog Brewing currently has four styles of craft beer available, all of which are 0.0% ABV, including an IPA, Citra Lager, Coffee Stout, and Black Ale – with new flavors slated for release in early 2021.
Shipping to all 50 states, Hairless Dog's brand new mixed cases are the perfect COVID-friendly holiday gift for that family member, close friend, or indispensable coworker you want to treat (even if you can't drink one with them).
Clear2O Personal Water Filter
For the camper or man who loves the outdoors, the CLEAR2O® Personal Water Filter – PWF850 is an ultralight, backpack- and travel-friendly device that reduces 99.9% of bacteria and microplastics (as well as larger items like sand, sediment, and rust) from water. The easy-to-use Personal Water Filter allows the user to safely drink directly from streams, lakes or any freshwater source – or fill up a container and have clean water on the go. The CLEAR2O® Personal Water Filter is ideal for use during a wide array of outdoor activities, including, camping, hiking, scouting, boating, biking, and more.
Torneo Axe
Torneo Axe is a medium-sized all-around axe for medium to heavy work. The 26-inch curved hickory handle provides excellent leverage and can be used comfortably with one or two hands. The 1.75 lb. steel axe head is long and narrow with a long, rounded edge ideal for cross fiber cutting performed when felling trees. Compact enough to be easily transported yet efficient at chopping, limbing and other camp tasks. MSRP $109
http://hultsbruk1697.se/products/the-torneo/
Bushnell Powerview 2 Binoculars
A good, all-purpose binocular helps people get a closer look at nature and enriches the outdoor experience. Bushnell, a leading optics manufacturer, recently introduced the Powerview 2 binocular, which is built to withstand rough-and-tumble use, yet provides quality viewing at a price most anyone can afford.
Powerview 2 models feature an aircraft grade, aluminum alloy chassis built for durability without adding unnecessary weight and bulk. Each model sports high-quality, soft-touch black rubber armor and brushed metal texture finishes that give it an eye-catching modern exterior design and superior ergonomics. Multi-coated optics provide a clear, vibrant image, even in low light. It is suitable for use by adults and children alike. Here is a link to more info:https://www.bushnell.com/binoculars/powerview-2/
COR Surf Beach Gear
COR Surf is a sports storage and outdoor accessories company and the largest supplier of surf and stand-up paddle racks in North America.
Large Sport Gear – Wall & Travel Racks: From beautifully crafted wooden wall and stand-up racks to universal fit roof racks for cars, COR keeps your prized equipment safe, secure, attractively displayed, and easily transported. For those who spend every chance they get outdoors, look for the racks that hold multiple pieces of gear from surfboards and kayaks to snowboards and skis.
Waterproof Bags that Sell Out Fast: COR makes the collection of waterproof
backpacks, and travel duffle and toiletry bags that are highly sought after. These bags are made from special materials that endure the harshest elements and keep your stuff dry when you need it the most.
The Accessories that Make Rad Gifts: Perhaps outdoor recreation isn't your thing, but it might be for someone on your gift list. Surprise them with the accessories they might not realize are out there to fuel their adventures. The Changing Poncho is a must-have that stays light and soft when wet. COR also offers the Wetsuit Combo Kit for the ultimate ocean-goer, and The Surfer Gift Pack, for the surfer in your life.
BUBS Naturals
BUBS Naturals offers Collagen Protein Powder and MCT Oil Powder are designed for guys who are active and outdoors. Plus, since our bodies produce less collagen as we get older, it is important to supplement. No other collagen brand holds a candle to BUBS, this is the purest form you can get and is both NSF for Sport Certified as well as Whole 30 Approved.
Stego Socks
Stego makes premium hiking, running, athletic, and casual socks that will keep any foot covered and comfortable for life. Plus, their products are made in the USA and feature quality fabrics and designs. Their brand focuses on all things outdoors, especially hiking and trail running. You can learn more about Stego here, stego.com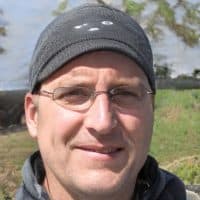 Hi, Alex Kuritz here. Growing up I remember that my family had one of the best lawns in the neighborhood. Richly green and lush. I did a lot as I grew up in terms of caring and tending for not only my family's lawn but also my neighbors. I can say I have years of experience, and I am here to share it with you.