You can water and nourish your grass all you want, but if the soil isn't in the right condition, they have no chance of growing lusciously.
Why Is Soil pH So Important?
Soil pH is important because it determines the availability of all the nutrients plants need. A pH level of 6,5 is usually an ideal soil pH. However, this can vary as different species of plants have different soil pH requirements.
Picture yourself buying new sod and laying it in your yard, or planing a new garden only to see it growing weak or failing to grow at all. Giving your new sod water and killing the weeds aren't good enough if you wish for them to grow to their full potential. It's what's under the ground that matters. The soil is where the grass gets its nutrients from. If the soil isn't in the right condition, the grass fails to receive the necessary minerals it needs to grow lusciously.
The correct pH levels in soil play a vital role in making sure your lawn has the right treatments to grow to its full potential. Soil pH influences the factors affecting your plant's growth. These are soil bacteria, soil structure, nutrient availability, and nutrient leaching. Generally speaking, pH levels of 5,5 to 6,5 grant the most amount of nutrients to plants.
The effect of a very low pH is that the soil is acidic. This causes nutrients such as phosphorus to reduce availability while other nutrients can accumulate and become toxic. Beneficial bacteria also cannot live on land that is too acidic.
Added to this, soil that has a high pH is alkaline. This prevents the grass from gaining access to vital nutrients such as iron, zinc, copper, phosphorus, and magnesium. Iron is a crucial nutrient for all grasses, plants, and especially to evergreens.
With the basics understood, now lets get into some reviews of a few pH testers I have tried so far.
The Best Soil pH Tester Reviews
Gain Express Soil pH + Moisture Meter Review – Most Reliable for Lawns & Gardens
The Gain Express is an easy-to-use meter that uses a single probe to measure pH levels at a range of three to eight. By pressing the button on the base, you're able to test the moisture level of the soil accurately. Batteries aren't an issue with this meter. Therefore, you don't need to worry about replacing them or receiving inaccurate results as a result of low battery power.
This product is specially designed to be easily portable and lightweight. Added to this, it's equipped with a long probe, thereby allowing you to get soil readings that are deep down by the roots.
I like my Gain Express meter and I rely on it for both my lawn and garden areas. I've had it for a good 2 years so far and I trust the results I get from it, mainly from the product that I need to put down to get it into the range I'm looking for and getting positive results.
This meter has a range from 3-8 pH and the accuracy claimed on the box is ± 0.2 pH which I find acceptable based on my usage. It also checks the soil moisture level from 1-8.
No batteries required, just probe it into the ground to get your reading.
Deal
Soil PH Meter, Soil Moisture Sensor Meter, Soil PH Tester...
【Accurate pH and Moisture Measurement】: Achieve optimum results with this pH and moisture meter. It provides accurate and reliable readings to determine the pH levels and moisture content of different types of soil. Ensure your crops, vegetables, flowers, shrubs, trees, and fruits receive the proper nutrients for maximum growth.
【Versatile and Practical】: Suitable for commercial use in vineyards, orchards, field production, and lawn maintenance, as well as for home use in gardens, planters, and lawn maintenance. This meter is designed to meet strict quality and safety standards, ensuring its effectiveness in various applications.
【Deep Penetration and Durability】: The longer and slender 295mm electrode allows for deep penetration into the soil, providing comprehensive measurements. With a waterproof metal electrode/probe and durable construction, this meter guarantees a trouble-free and long-lasting life.
Affiliate links and images pulled from the Amazon Product Advertising API on: 2023-10-03
---
Luster Leaf 1840 Rapitest Digital Soil pH Tester Review
Determining the pH of your soil is easy with the Luster Leaf's digital soil pH tester. It features advanced LED technology and a unique optical calibration system to read the pH of the soil and give back reliable results within minutes.
Be prepared for the extensive instructions, although these are easy to follow. The process may be long, but it helps ensure the most accurate results. Included in the test kit is a test tube as well as 10 test capsules and a liquid dropper. This gives you the ability to test your soil's pH level on ten separate occasions.
Moreover, it comes with pH references for over 400 plants. This gives you the ability to apply the results in the necessary way to get the right pH for the specific plants you have in your garden.
---
Sonkir Soil pH Meter MS02 3-in-1 Review – Least Expensive
Something unique about this pH tester is that it not only checks the pH of your soil, but it tests moisture and sunlight levels as well. This better ensures that you can make all the necessary adjustments to your garden to allow your plants to thrive.
Another great feature is that it is easy-to-use. All you need to do is put the double probe into the soil. Make sure to insert it approximately two to four inches. After this, you can toggle the switch to what parameter you wish to measure. Then sit back and relax and wait for the results that will take about 10 minutes.
Moreover, this pH tester is battery-free. You no longer need to worry about replacing the batteries. This makes this product convenient and reliable, as there won't be any inaccurate results due to a shortage of battery power. The tester can test a vast amount of pH levels, running from 3,5 to 8.
Deal
SONKIR Soil pH Meter, MS02 3-in-1 Soil Moisture/Light/pH Tester...
Kindly NOTE: This soil tester can not be applied to test pH value of any other liquid. If the soil is too dry the indicator will not move, and water it before testing.
3 METERS IN ONE: Soil moisture level, Soil pH value and Sunlight level could be tested easily according to your need by switching the function button of this soil meter.
NO BATTERY NEEDED: Simply insert the meter into soil, wait few minutes, accurate test results will be displayed on the readout panel. No battery is needed.
Affiliate links and images pulled from the Amazon Product Advertising API on: 2023-10-03
---
MySoil Soil Test Kit – Most Accurate
Stop guessing and hoping the tester probes are working correctly with a MySoil Soil test. Order a test and a sample box will show up in your mailbox. Dig a few scoops of your yard and mail it back in a prepaid envelope.
A week or so later you will get your exact soil nutrient levels of Nitrogen, Nitrate & Ammonium, Phosphorus, Potassium, Calcium, Magnesium, Sulfur, Iron, Manganese, Boron, Copper, Zinc, and Sodium. Everything you need to know how to treat your soil for growing the best lawn, garden, compost, trees, and all landscape media.
---
Bluelab 716441 Review – Combo Meter for Plant Germination
This pH tester is specially designed for hydroponic farming. It is equipped to measure the pH, conductivity, and temperature, allowing you to make any adjustments and get your plants growing in optimal conditions.
Bluelab has designed this product to be lightweight and easily portable. Added to this, it features a long probe cable of 6,5 feet. This makes it easy to stretch to test whatever reading you need in your hydroponic farm.
The process of testing your soil isn't complicated as the buttons are marked and simple to use. Along with this, the tester is equipped with easy to read digital display. However, keep in mind that this meter is specifically designed to test water for hydroponic farming and can't be used to test the soil.
---
Atree Soil 3-in-1 Soil Tester Kit Review
This is a helpful tool for anyone that is looking to improve their garden and grow any type of flower or plant. It's incredibly easy to use. All you need to do is insert the probes into the soil. To get the most accurate reading, try to push it between four and six inches down into the ground. Simply flip the switch to what you want to read, whether that be pH, light, or moisture.
Don't leave the meter in the soil for too long. Ten minutes is usually the right amount of time to ensure that you receive trusted results. Inaccurate results from lack of power are avoided as this is a battery-free meter. Added to this, you don't need to worry about recharging the device, either.
---
Garden Tutor Soil pH Test Strips Kit Review
This product is precisely calibrated for pH level testing and is well thought-after for their ability to deliver quick and reliable results. Garden Tutor's test strips can test the soil with a pH range of between 3,5 and nine. They are far more accurate than universal test strips that aren't explicitly designed to test pH levels.
Added to this, the kit includes a 16-page handbook. The handbook mentions Sulphur and lime application charts that are based on the pH of your soil. The manual gives you advice on how to improve on your pH levels and get your plants growing in optimal conditions.
The kit is extremely affordable when you consider how many tests you can perform. The process may be tedious; however, the instructions given are easy to follow. The entire process can be completed in about 20 minutes.
---
A Buying Guide For pH Meters
There are a variety of things that you should look for when picking a pH soil tester. Some of these factors are:
A tester that is small and compact works test when testing indoor plants and small plant tubes. However, having a small pH tester does not mean that it's fragile. A compact size tester should still be sturdy enough to be used in a big garden or on a farm.
Having a pH tester that's waterproof is very important. This is because the probes need to go into the soil. If the tester isn't waterproof, the probes can begin to rust from the moisture in the soil. Added to this, if the probes aren't good quality, corrosion may be caused by testing.
An electronic tester has a display with a dial and some markings. When buying a pH tester, it's important to buy one that has clear markings. This makes it easier to understand and interpret the results.
Electronic testers are designed with probes or rods which are to be inserted in the soil. This allows the device to detect the pH in the soil effectively. The device needs to ensure that the probes are built strong. This is because it is plunged into soil. Not having a well-built device can leave the probes or rods damaged from the elements of the soil, such as the moisture.
There are a few other vital tests that need to be done when checking the quality of your soil. These include the soil's moisture levels and sunlight levels. Having a soil pH tester that has the ability to the soil's moisture and sunlight levels is an added benefit. Making use of a tester that is a 3-in-1 is a convenient way of checking your soil. You have one device that has the ability to do all three test, rather than have one device for each test.
Having knowledge of your soil's moisture is very important as it tells you when you should water it. Dry soil is unhealthy for your plants and can cause plants to wilt or even die. That's why testing your soil's moisture levels is important when ensuring your plants grow in a suitable environment.
Another factor that a plant can't live without is sunlight. Sunlight plays a vital role in ensuring proper seed germination. Not having enough sunlight penetrate through the soil can cause germination to not happen in the correct way. Without the right amount of sun penetration, new grass is unable to grow to its full potential. That is why it's important to use a pH tester that also has the ability to test the sunlight levels of the soil.
Therefore, in order to test the overall health of your soil, you need to test more than just the pH of it. Buying a tester that can perform all three tests is more convenient and is more cost-effective than buying three separate devices for each test.
How Do You Test the pH Level in Soil?
Testing the Soil pH Without A Kit
If you wish to test the soil's pH level, you can simply add half a cup of vinegar to the desired patch of soil you are looking to test. If this results in the area bubbling and making a hissing sound, it shows that the soil is alkaline with a pH of between seven and eight.
However, if it doesn't bubble, pour distilled water over a different patch of soil until it's muddy. After this, add half a cup of baking soda. Bubbling from this area proves that it's acidic soil with a pH level of between five and six.
Nonetheless, if both these experiments leave you with no bubbling, this indicates that your soil is neutral with a pH level of seven.
Testing the Soil pH With A Test Probe
Before attempting this test, start by digging a hole in the soil that's about two inches deep. After doing this, fill the hole with distilled water until the soil is grubby. Place the clean test probe. Leave it in the hole for one minute. After this, take the probe put and see the reading.
You have neutral soil if the reading indicates a seven. However, a reading greater than seven proves that you've got basic soil. Your soil is acidic if your reading reveals a number that is less than seven.
Nevertheless, taking a single test isn't an accurate way to measure the pH level of your soil. Instead, we recommend that you repeat the test several times in different areas around your garden. After doing this, take the average of all the results to get the find pH level.
Testing the Soil pH With Paper Test Strips
Litmus paper is needed to perform this test. Mix approximately three tablespoons of soil with distilled water. Take the litmus paper and dip it in the muddy soil solution for around 30 seconds. Take it out and clear the paper of any dirt, using distilled water to do so. The test kit provides a book of color codes to compare with the paper you have tested.
Find the closest match of what color best reflects the result of the test you have done. The matching code indicates the pH level of the soil.
How Do You Lower the Soil's pH Level?
There are a few natural products that can be used to lower your soil's pH:
Sphagnum peat is a great source of organic matter that can also be used as a fertilizer. Simply add one to two inches of peat. Make sure to thoroughly work the peat into the top of eight to 12 inches of soil. This ensures that it's available for the roots before planting takes place.
Using sphagnum peat is a great choice for gardens, potted plants, and flower beds. However, it can be expensive when using it for a big plot of land.
Deal
Affiliate links and images pulled from the Amazon Product Advertising API on: 2023-10-02
Not only is this the safest way to lower the pH levels in your soil, but it's also very inexpensive. However, it does take a while to start to work. In saying this, you shouldn't apply more than two pounds for an area of 100 square feet, and you should refrain from reapplying too quickly.
You need to wait a while before you start to see the results of this application. It's recommended to wait around three months between each application.
No products found.
Aluminum sulfate and iron sulfate
These products work at a lot faster pace. The downside though, is that they need to be applied at a faster rate. It usually needs to be applied to the soil five to six times more often.
With that being said, don't apply more than five pounds for every 100 square feet of soil. Too much aluminum sulfate and iron sulfate can be harmful to your plants.
Deal
Southern Ag Aluminum Sulfate (Acidifies Soil), 5 LB
Size: 5 LB
Great for Hydrangeas Acidifies Soil (lowers pH), corrects high alkalinity.
CONTAINS: Fertilizer grade Aluminum Sulfate, as Metallic 9.0%. Not for spray application. USE ON: Acid loving shrubs like rhododendrons, hydrangeas, blueberries, dogwoods, holly, gardenias, camellias, and azaleas.
Affiliate links and images pulled from the Amazon Product Advertising API on: 2023-10-02
Some ingredients included in fertilizers such as ammonia sulfate, ammonia nitrate, and urea can aid in making the soil more acidic. You don't have to worry about applying too much as it's safe to use. However, read the label to see if that particular fertilizer is acidifying.
Deal
Affiliate links and images pulled from the Amazon Product Advertising API on: 2023-10-02
How Do You Raise the Soil's pH Level?
There is a variety of reasons why a low pH is caused. Before using a treatment to increase the pH of the soil, try eliminating the cause as this can correct the pH.
The incorrect fertilization can result in this problem occurring, especially if the fertilizers are ammonium-based. Along with this, high rainfall can result in high acidity as well as soil that contains a constant amount of decomposing organic matter. Moreover, native vegetation can cause problems as soils under forest vegetation tend to be more acidic.
If you fail to identify a cause for your soil having a low pH level, there are a number of ways in which you can raise the pH level of your soil:
Using lime to increase pH is very common, but there are a variety of ways to use it. Applying the lime directly to the surface only affects the soil's top layer. Rather mix the lime into the soil so that the entirety of it l can receive the effects. Lime has low solubility. Thereby, you can't depend on irrigation to mix the lime into the soil, so you need to do this manually.
Affiliate links and images pulled from the Amazon Product Advertising API on: 2023-10-02
Potassium carbonate is highly soluble. What's great about using it is that it can be quickly and easily applied to the top layer of soil, and you can count on irrigation to distribute it further into the ground. The positive side of using potassium carbonate is that it rapidly increases the pH of the soil and is a great choice for soils that are consistently dropping in pH.
Affiliate links and images pulled from the Amazon Product Advertising API on: 2023-10-02
Wrap Up
The pH levels in soil play a huge role in how a plant grows. Its access to necessary nutrients is all dependent on pH. In order to gain the best plants, you need the most optimal pH. You can only work towards achieving this particular pH when you know what the pH of your soil is to start with. That is why testing your soil is so important. It is easy to do and can be done with or without professional equipment.
---
Sources: Perdue Turfgrass Science Program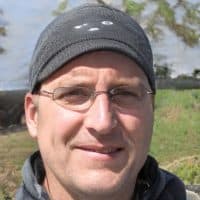 Hi, Alex Kuritz here. Growing up I remember that my family had one of the best lawns in the neighborhood. Richly green and lush. I did a lot as I grew up in terms of caring and tending for not only my family's lawn but also my neighbors. I can say I have years of experience, and I am here to share it with you.