Raised garden beds have become every gardener's, new-found love. Raised beds can be as creative as you like and can even be incorporated into many different shapes and sizes.
First, we should cover what a raised garden bed is and how you can use it to revolutionize your garden. A raised garden bed is some kind of trough or container that holds soil above the standard ground height and can grow plants and or vegetables should you wish to.
Usually, people build raised garden beds to fit specific dimensions or to stop throwing away old furniture that can actually be turned into a raised garden bed. With this being said, there are still several online vendors that distribute large, creative and well-built raised beds that you can use to spruce up your garden.
Next, its good to point out the various types of garden beds available to you.
Types of Raised Garden Beds
As we've already mentioned, there are quite a few styles and scales of garden beds, and not many are the same.
Raised Ground Beds
This is the simplest form of raised beds that are flat-topped mounds of pure soil. These usually range from six-eight inches high and are generally on a tilt. The reason you may want to use this style of the raised garden bed is because of the shape they hold. After the soil is settled, the mound will remain permanently and will only need occasional re-shaping to be put back into its original shape. You can usually find these made from wood, metal, or plastic.
Containerized Raised Beds
Another and possibly the most common style of the raised garden bed is the containerized raised beds, which are usually enclosed with four walls around it. Usually, a raised bed with 10-12 inch walls offers protection to the plants and soil to prevent strong winds and other natural causes from dwelling on your plants. Not only this but using a containerized raised bed will keep your physical accessibility at an all-time high, as you do not have to get low to see your plants.
Supported Raised Bed
Finally, the last primary raised garden bed type is the supported raised bed. The reasons you may want to use a supported raised bed is to square out or use the small walls to prevent small insects from eating away at your plants. Commonly, supported raised beds are only 2-6 feet high and will prevent wind and small insects from eating away at plants or vegetables. Unlike an unsupported bed, you can make this a lot wider, keeping it sturdy while not needing to step over/on plants but rather the wood of the bed. These can also be found made with wood, metal, or plastic (vinyl).
Best all-round Raised Garden Planter
GOOD LIFE Raised Garden Bed & Elevated Planter
Affiliate links and images pulled from the Amazon Product Advertising API on: 2023-10-02
The GOOD LIFE wooden raised garden planter is an excellent planter for most people. We are taking a quick look at the planter. First off, we take a look at the build quality of it. The whole planter is made from the best, high quality, slow grown Swedish redwood that will withstand all weather conditions and seasons. The wooden raised bed is also stained with premium oil-based preservative not only to give it that stunning wooden look but also to help keep the wood healthy and surviving as long as it's needed.
Not only this, but the bottom of the planter is also designed in mind to prevent rot by allowing all water that can't be absorbed to flow through the base to stop it from being absorbed by the wood.
The size of this wooden raised planter is also quite standard but will fit in most gardens. It measures 1080mm x 470mm x 310mm (Length x Width x Depth). Although this is small, it should still bring out the best from your garden.
Not only this, but there is also a free fleece included that you can use as a liner for your planter. When full of soil, you should be able to fit all the plants you need and give them the room to grow that they need, without compromising on quality or by using up too much space in your garden.
The best modular raised bed
Vita Vinyl Modular Raised Bed
Vita Classic 4'X4'x11 Vinyl Raised, White VT17108 x 4ft Modular...
Material: Food grade BPA and phthalate free vinyl, so you can grow food safely and with confidence
Perfect for growing deep root vegetables, herbs or your favorite flowers
Modular garden beds, allowing you to design and configure your own unique garden bed layout and size
Affiliate links and images pulled from the Amazon Product Advertising API on: 2023-10-03
The Vita modular raised bed is one of the best-supported raise bed over on Amazon. Vita is an award-winning, modular timber building system for your supported raised bed. They come in several different sizes ranging from 900x450x450mm all the way up to 3000x1500x450mm, which is for the most significant gardens or allotments.
Looking at the vinyl design, Vita is made from lightweight yet super strong vinyl that does not only look after itself for years to come but will also give your garden a whole new feeling and smell.
As the sides only go up as high as 11 inches, you are always protected from the wind hitting the stems, and there is a small chance that natural weather will cause any issues to your plants. The base of the planter is slated, meaning that the water will drain perfectly without it being absorbed by the wood, prevent rot.
Although Vita is a little more costly than other raised garden beds, this price ensures that you're getting the best quality material and the best quality raised planter for your garden.
Best Metal Raised Garden Bed
Foyuee Metal Raised Garden Bed
FOYUEE Galvanized Raised Garden Beds for Vegetables Large Metal...
✔ SIZE: 96''(L) x 48''(W) x 12''(H), provide extra large growing space to raise vegetables, herbs, flowers and plants
✔ DURABLE: Made of stable thickened galvanized metal, strengthen crossbar with anti-rusty coating for long-time use
✔ OPEN BOTTOM: Sits on the ground garden bed, provide good drainage, keep weeds away from soil, defense against pests, and protect your plants
Affiliate links and images pulled from the Amazon Product Advertising API on: 2023-10-03
We've already mentioned two smart and robust wooden and vinyl raised beds that you may want to consider for your garden, but we've not mentioned any metal ones as of yet. Que, the Foyuee Metal raised garden bed.
This garden bed has been designed with effectiveness in mind and allows for your plants to grow flawlessly. Measuring 96"(L) x 48"(W) x 12"(H), the Foyuee metal raised bed is not insignificant but can certainly help your plants grow due to it's larger than average depth.
The raised bed is also powder-coated for additional UV protection and is entirely resistant to rusting, which is a massive bonus for a metal planter. The interior has a support bracket, too, that helps the raised bed to keep its strength and prevent it from moving around too much over time.
The draining within the metal raised garden bed is also something to note, as the holes and gaps at the bottom will allow for water to flow right through and go back into the earth if you are to overwater your plants.
Overall, the Foyuee metal raised bed is one you should consider if you have the room for it, as it has some of the best perks on this list.
Best Vegetable Raised Bed
VegTrug Medium Raised Bed Planter
Deal
VegTrug VTNMD 0367 USA 1.8m Raised Planter, Natural
Raised Bed Planter: A classic VegTrug product, Raised Bed Planter is an ergonomically designed versatile planter that offers ample space for your product to grow and bloom. This accessible, lightweight, and irresistible planter is super easy to work with.
Thoughtfully Crafted: Featuring a unique V-shape and partnered with our biodegradable liner, our outdoor planter allows for deep aeration of your crops' root systems, ensures proper drainage, and provides all kinds of support for plant growth.
Planters for Outdoor Plants: Our herb planter is a great space-saving growing solution that lets you harvest fresh produce, whether you have a garden or not. This handy planter can fit anywhere, be it small spaces, balconies, courtyards, or patios.
Affiliate links and images pulled from the Amazon Product Advertising API on: 2023-10-03
This next one on our list is another raised bed that some people would overlook because of the size, but it is possibly one of the best planters for you if you plan on growing or using it for vegetables. The VegTrug medium raised planter is a large raised planter that supports 7, 60l bags of compost for all your growing needs.
VegTrug claim even though you might not have the biggest back garden, you can easily grow up to 30 salads and vegetables at any one time on the patio, garden, or even indoors should you wish to use it.
The VegTrug planter comes flat pack, so you will need to build it; however, the planter comes with in-depth instructions that will help you assemble and how to use your VegTrug. Not only this, but the VegTrug also comes with a purpose-built, replaceable fitted liner that is excellent for keeping your compost in, all while giving the best drainage.
The Vegtrug, as we know, is built out of wood and planting vegetables in a possible rotting-wood (because of moisture). Some people might raise questions about the quality of the food if rot was to occur. Not to worry, Vegtrug has also thought of this and has treated the VegTrug with a food-safe preservative on the timber to prevent rot from occurring, without compromising on the quality of your veg.
Its slightly curved architecture also allows for your plant's roots to bend and swerve, which is known to increase water consumption and will keep your plants happy and healthy. Plastic caps are also included to add to the bottom of the six legs to prevent them from degrading in the future.
By buying a Vegtrug, you're not only improving you and your family health and wellbeing by being able to grow your own veg, but it also gives you time gardening, to care and nurture plants and vegetables that you wouldn't normally give time to.
A Buyers Guide to Raised Garden Beds – How To Select The One That Will Work Best For You
Now that we've covered the three main types of garden beds, let's take a look at some of the best raised garden beds you can find on online stores that will help you bring your garden to life, increase your mobility, and leave your plants loving their new home.
What to consider when wanting to buy a raised garden bed.
Size
Height
Location
Irrigation
Materials Used
Size:
As with anything, you first need to consider the size. Will the raised garden bed fit where you need it to? Raised garden beds come in all kinds of shapes and sizes, and you may need to DIY your own to make sure it fits correctly. Generally speaking, raised beds are three to four feet wide, and in most cases, six to eight feet long.
Height:
Not only this, but you also need to consider the height of the raised bed, as you not only want to make sure your plants have enough room to grow their roots but also to stop you from bending in an unnatural way to see to your plants.
Location:
Another thing you need to consider is where to put the raised bed. You need to consider the correct amount of sunlight for your plans and the type of draining you have near the spot you plan to choose. If you water your raised bed, how will the water flow out again? Checking all this is very important to prevent any issues from occurring when you have anchored in or permanently installed your raised bed.
Irrigation:
Something else is the type of irrigation you want to you? Some people simply use a watering can, but some people will want to install an irrigation card like a drip irrigation system running from your tap or rain barrel. You will want to do this before you place and fill your raised bed as it will only cause problems if you don't.
Materials Used:
You also need to consider the material that your garden bed will be. The most common types are made from:
Typically, you can have two types of raised beds. This includes all kinds of wood and metal. You can use plastic raised beds; however, they are not as expected to last very long due to the environmental effects and the strength of the plastic.
All kinds of woods have their perks, such as a natural effect, growth impacts on the plants, and how water can be absorbed by the wood, which may cause rotting, but will prevent your plants from drowning. Most pre-made woods raised beds to come with a preservative to prevent rotting.
Metal raised beds, on the other hand, do have some benefits such as the rigidity and the strength of how well it can stop natural weathering, and you don't need to worry about your plants or the planter itself collapsing.
One last thing you should consider is if you should stake the side of your raised bed. To prevent the raised beds from shifting over time, you may want to add a few stakes to the sides to prevent it from shifting.
Once you've considered all of the above, you can move on and find the right raised garden bed for you, and take a look at some of our suggestions for pre-made ones below.
Last Words
No matter which style of raised garden bed you need, there are hundreds of them available, even though we've only covered a few. If you can't find one that matches your size or scale, you can always get a little creative and make your own, without any limitations. You can plant anything you wish in your planter, and hopefully, one of the ones we've shown you today has sparked some creativity to bring your garden to life.
Resources: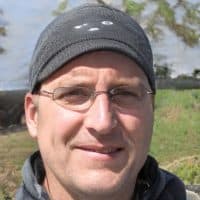 Hi, Alex Kuritz here. Growing up I remember that my family had one of the best lawns in the neighborhood. Richly green and lush. I did a lot as I grew up in terms of caring and tending for not only my family's lawn but also my neighbors. I can say I have years of experience, and I am here to share it with you.