Billbugs are pesky insects that literally love to munch on high-cut turfgrass. So, if you notice thinning turf, brown spots, or even a full dead section that's watered regularly, great chances are that your lawn is infested with billbugs.
On a brighter note, billbugs aren't harmful to pets and people, but can cause considerable damage to crops and lawn grasses. Billbugs are a treat for other pests, so if left untreated, a large infestation can attract birds, skunks and other predatory wasps.
What do Billbugs Look Like?
Scientifically referred to as Sphenophorus spp., there are eleven different species of billbugs including rocky mountain billbugs, unequal billbugs, hunting billbugs, and bluegrass billbugs.
Contrary to what the name may suggest, billbugs aren't real bugs, but are long-snouted weevils — beetles that are regarded as pests, because of their ability to damage and kill crops.
Adult billbugs measure between 1/5-inches and ¾-inches long, and are generally reddish-brown to black in color. Speaking of which, adult billbugs do not cause major feeding damage to your turfgrass, but it's the larvae aka grubs of the billbugs that cause serious problems.
How do Billbugs Damage Grass?
Also dubbed as grub worms, white grubs, or lawn grubs, the billbug growth cycle starts with the laying of eggs in the late summer or fall. These eggs then turn into larvae, which then enter the pupal stage, and mature into adult billbugs.
The problem arises when the grubs of the billbugs tunnel up and down in the early summer until they become too large, and drop to the ground, and start dining on foliage for the entire summer.
Mature billbug larvae can feed several inches into the deep into soil, making it even more challenging to get rid of them. The damage inflicted by billbug grubs is largely due to their diet, which consists mostly of grass roots, and other organic matter in the soil.
As they dine on the grass root system, billbug larvae destroy the root system, which means less water and other essential nutrients for your favorable plants to stay healthy. Good news that a small population of billbugs is not much to worry about, and will not destroy your grass.
But if your lawn is plagued with a significant population of billbug grubs, you will have to get to work to get rid of them.
How to Tell if You have a Billbug Problem?
Fact is that some homeowners either aren't familiar with billbugs or mistake them for more friendly lawn insects such as ground beetles.
Most gardeners however discover they have a billbug issue in their flowerbeds or vegetable garden after digging up the soil either for spring planting or fall garden cleanup.
For folks who find billbugs in their lawn, they've most likely discovered the issue by noticing irregular brown patches of grass in one or more areas of their turf. These odd patches are often found when billbugs are the most active, i.e., in the spring, late summer, and early fall.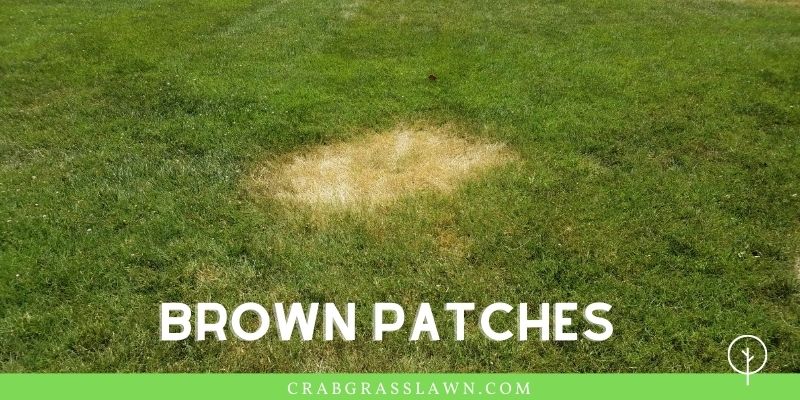 When winter arrives, billbug grubs with all the nutrients and energy they've packed during the earlier months burrow deeper into the soil, and then rise a few inches in the spring to eat, transform into pupae, and then merge as adult billbugs in the early summer.
And as mentioned earlier, pests such as birds and racoons love to feast on billbugs, so you notice a large number of unwanted guests tearing up your lawn, they're probably indulging in a billbug meat rather than run-off-the-mill earthworms.
One of the many early signs of billbug infestation is when parts of your lawn feel spongy, which tend to appear before the lawn patches develop. The easiest way to check whether you do have a billbug problem is by trying to remove some of the brown patches of the lawn, and if they come off easily, then the root system is damaged by billbug grubs.
How to Treat Billbugs?
Since this area of your lawn is already damaged due to billbugs, you can pull up some of the patchy grass, so that you can reach deeper in the soil to determine the level of infestation. Remember, billbugs will be lingering on top in the spring, late summer and fall, and will be deeper in the ground during the winter.
If your lawn condition is in good health, it will be able to resist a population of nine or few billbug grubs, so you've got nothing to worry about. But it is recommended that you do try to get rid of them, as they lay eggs that hatch into larvae quickly.
If you have a small infestation of billbug infestation, you should take some proactive measures to keep your lawn healthy and well-maintained such as mowing the grass regularly, keeping it fertilized, and watering it well to prevent new growth.
If your lawn is not in good health, it will probably be able to sustain five or fewer billbug grubs per square foot, which is when you seriously need to give some thought to treating the issue. If there are any more than the aforementioned number of billbug grubs, you will have to treat your lawn immediately to prevent any additional damage.
How to Treat Billbugs Naturally?
It is best to try natural remedies to get rid of billbugs before moving up to chemical treatments that can affect the life of your family and pets. That said, here are natural ways to get rid of billbugs in your lawn.
1. Invite birds to hang out in your garden
While birds foraging a lawn is quite natural, they can become pests when they start to dig into your lawn and make a real mess. But if you have a serious billbug infestation, then encouraging birds into your lawn is a good way to control billbugs, as birds forage on grubs, worms, and insects.
To make it easier, you can even dig up the billbugs where you can, and scatter them across the top of your lawn, so that the birds can easily identify and eat them. There are several ways to attract birds to your lawn including with bird feeders, bord houses, and bird baths.
2. Irrigation control
Given that billbug grubs need moisture to thrive, you can limit the water supply to certain areas of your lawn, especially turfgrass that goes dormant in the summer, and recovers when water is reintroduced.
You can't of course limit water supply in flowerbeds and vegetable gardens, as doing so will affect their growth/visual appeal and in worse cases kill the plants/vegetables eventually.
3. Make the billbugs work for you
If you have areas in your lawn that are filled with weeds and other unwanted plants that you'd like to get rid of, you can dig up the billbug grubs, and relocate them to those areas.
4. Dethatch and aerate your lawn
A good layer of thatch is always beneficial to your lawn, but if you're having billbug issues, dethatching your lawn is a great solution. A thick layer of thatch serves as a welcome environment for billbug eggs and grubs, so removing this layer will also get rid of billbugs and any eggs and grubs that may be present.
The best time to aerate lawns is during early fall or early spring, which will also injure or kill billbug grubs that are present on the surface of the soil.
5. Natural billbug repellants
There are myriad different natural billbug repellants you can use to keep these lawn pests at bay, starting with neem oil. Simply spray some neem oil at night during egg-laying season to kill the eggs and the grubs. You can even apply neem oil with high azadirachtin content to prevent the billbugs from laying eggs in your soil.
Best Pesticides to Get Rid of Billbugs
Regardless of which chemical solution you use from the below options, you should apply any one in mid to late May.
1. DuraTurf Insect & Grub Control
Bonide (BND60360) - Insect and Grub Control, Outdoor...
INSECT KILLER - This pest control is great for use on species of ant, cricket, chinch bug, billbug, cutworm, earwig, flea, roach, grub, sod webworm, tick and other listed species of bug.
PROTECT YOUR LAWN AND HOME - Insect and Grub Control is designed for fast acting, long lasting control from invading species. Use outdoors, on lawns and around the foundation of the house. Not for indoor use.
TOP TO BOTTOM PROTECTION - Product offers complete insect control for the soil and surface of your yard. It will kill insects both above and below the surface of your lawn.
Affiliate links and images pulled from the Amazon Product Advertising API on: 2023-10-02
2. Ortho Bug B Gon Insect Killer
No products found.
Ortho Bug B Gon is regarded as the best billbug killer, because it starts working within minutes after application. A single bottle can treat up to a vast 5300 square feet, and can be used to kill billbugs, and more than 235 lawn insects and bugs.
3. Spectracide Triazicide Insect Killer
Spectracide Triazicide Insect Killer For Lawns Granules, Kills...
KILLS LAWN INSECTS: Use outdoors on lawns and as a band treatment around your house foundation.
KILLS MORE THAN 100 INSECT TYPES: Kills insects above and below ground, including ants (excluding harvester and pharaoh ants), crickets, armyworms, cutworms, grubs, ticks and others as listed.
KILLS ON CONTACT: Treat when insects first appear or when you notice lawn damage.
Affiliate links and images pulled from the Amazon Product Advertising API on: 2023-10-02
Spectracide Triazicide is formulated specifically to kill billbug grubs above and below ground, and other insects such as deer ticks, fleas, etc. It is a concentrated formula that's proven to vegetables, shrubs, lawns, trees and shrubs.
Final Thoughts
Billbugs are one of them most difficult lawn insects to control, but can be done with a few effective solutions. Billbug damage usually caused brown dead patches, which can pull up from the soil to determine if you indeed have billbug damage.
If you aren't sure how to identify or treat billbugs, it's best to call professional lawn care or pest control services to avoid any further damage to your lawn.   
---
You may be interested in…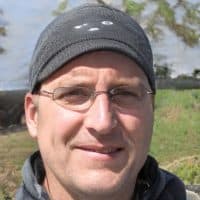 Hi, Alex Kuritz here. Growing up I remember that my family had one of the best lawns in the neighborhood. Richly green and lush. I did a lot as I grew up in terms of caring and tending for not only my family's lawn but also my neighbors. I can say I have years of experience, and I am here to share it with you.