There's often confusion among homeowners about zoysia grass fertilizers. Do you use starter fertilizer, liquid fertilizer, slow-release fertilizer, organic fertilizer, nitrogen fertilizer, or other types of fertilizer? What does zoysia in an existing lawn need as compared to spreading grass seeds?
Read on to find how to fertilize zoysia grass properly and my key tips for long-term healthy growth.
What is Zoysia Grass?
Zoysia is a low-maintenance warm-season grass and a durable choice for residential lawns in southern and transition zones.
This tough grass is also fairly resistant to weeds and insects, resulting in fewer herbicide applications.
Despise being low-maintenance and tough, zoysia does require proper care, including:
Proper watering
Mowing at the right height and with sharp mower blades
Fixing poor soil conditions
Weed control
Applying the right fertilizers at the right time.
What Type of Lawn Fertilizer Does Zoysia Grass Need?
Zoysia lawns need to be fertilized at certain times of the year and with specific types of fertilizer. This includes using a nitrogen-based fertilizer once a year.
You will want to consider a few factors when choosing a fertilizer:
Size of your turf
Product coverage rates
Current soil health.
Even though the market is flooded with different options, it boils down to three products – liquid fertilizers, water-soluble fertilizers, and granular fertilizers.
Zoysia Grass Liquid Fertilizers
Working fast, liquid fertilizers are quickly absorbed by the moist grass blades and sent to the roots where they can get to work to encourage strong root growth.
They are available in ready-to-use and concentrated formulas that require an extra step of dilution.
Liquid fertilization products can be more expensive than granular products and should be mixed in the right proportions or you risk the chance of causing severe damage to your zoysia leaf blades and deep roots.
The Petra Nitrogen fertilizer is an excellent liquid fertilizer with a 28-0-0 high nitrogen content.
PetraTools Liquid Nitrogen Fertilizer, 28-0-0 High Liquid...
ULTIMATE LIQUID NITROGEN FERTILIZER: This liquid lawn food supplement has an ultra-high nitrogen formula to promote green grass and quick growth. Easily turn yellow & nitrogen deficient grass into a lush thick green!
28-0-0 QUICK & SLOW RELEASE TECHNOLOGY: This 2-in-1 liquid lawn fertilizer formula provides 70% quick-release nitrogen for rapid green and growth and 30% slow-release nitrogen for ongoing growth between applications.Get the best of both worlds in 1 easy application.
WORKS WITH ALL GRASS TYPES: Whether you have warm- or cold-season grass, this is the perfect liquid grass food for quick green-up. It's super-effective in making your lawn green and to achieve consistent growth. Ideal for both new and old lawns.
Affiliate links and images pulled from the Amazon Product Advertising API on: 2023-06-04
It features a unique dual-action nitrogen formula – 70 percent quick-release nitrogen for rapid green color and growth and 30 percent slow-release nitrogen for ongoing growth.
The Petra liquid fertilizer can be used to achieve a rich green grass color for zoysia grass and all other types of residential and commercial turfgrasses in the United States. It can also be used to fertilize houseplants in your outdoor and indoor gardens.
Zoysia Grass Water-Soluble Fertilizers
Water-soluble fertilizers are similar to liquid fertilizers. As the name suggests, the main difference is it will need to be dissolved in water before use.
If you need to replenish a nutrient deficiency, water-soluble fertilizers are a good option as they will clearly display the N-P-K ratio.
Affiliate links and images pulled from the Amazon Product Advertising API on: 2023-06-04
The Miracle-Gro water-soluble lawn food can feed up to 7,200 square feet and features a 24-8-16 N-P-K. It is ideal to fill nitrogen, potassium, and phosphorous deficiency.
Zoysia Grass Granular Fertilizers
Granular fertilizers typically come as pellets. They are sprinkled or spread on the grass with a spreader or by hand. They are generally slow-release products that are absorbed at a slower rate, between one to nine months.
Although there is a waiting period for granular fertilizers to work their magic, the good news is they do not need to be applied as often as liquid and water-soluble fertilizers.
Scotts Turf Builder Summer Lawn Food, 9.42 lbs.
Green grass with up to 50% less water (When used as directed, greening effects last up to 6 weeks, results will vary due to temperature and turfgrass type)
2 in 1 Lawn Food and Water Maximizer
Powered by Everydrop technology
Affiliate links and images pulled from the Amazon Product Advertising API on: 2023-06-04
For a beautiful lawn, the Scotts turf builder lawn food is a worthy choice. It is available in two different size variants – 4,000 square feet coverage and 8,000 square feet coverage and has a 34-0-0 N-P-K.
The Scotts Summer Lawn Food is a fertilizer and a water maximizer and features Everydrop technology. It can be used safely on all grass types and is formulated to help build strong, deep roots.
What is the Soil pH for Zoysia Grass?
Zoysia thrives in slightly acidic soil with a soil pH between 6.0 and 6.5. If your soil pH is less than 6.0, you'll have to make certain soil amendments with lime to raise the pH to an appropriate number.
Preparing your Zoysia Lawn for the Season
When spring is around the corner, it's time to get your zoysia lawns ready:
Rake and clean up the fallen leaves from the entire lawn.
Remove the layer of thatch that is deeper than 1/2 inch and then aerate if necessary, especially if your zoysia green lawn receives heavy foot traffic.
Perform a soil test and make any necessary amendments.
Overseed the lawn if it's riddled with bare patches caused by heavy traffic, dog urine, or neglect.
When you overseed, apply slow-release nitrogen (starter fertilizer), and keep the new zoysia grass seed moist until it has sprouted. Wait for roughly five weeks until the seeds have germinated and sprouted to begin a normal fertilization routine.
Affiliate links and images pulled from the Amazon Product Advertising API on: 2023-06-04
Zoysia Grass Fertilization
How Much Fertilizer Should I Apply to Zoysia?
Warm-season grasses require 4 lbs of actual nitrogen per year. This amount doesn't have to be added at once, but should be divided into 4 applications of 0.5 to 1 lb of nitrogen per 1,000 square feet.
Application rates will vary depending on the formulation and type of fertilizer used. It is best to apply the 4 applications of small quantities of fertilizer during the active growing season rather than applying large amounts less often.
Zoysia Fertilizer Ratio
Zoysia requires a nitrogen-rich fertilizer with an N-P-K of 15-0-15 or 15-0-10.
Nitrogen fertilizer like a 12-4-8 fertilizer helps in the formation of proteins that the cells within zoysia grass need to grow. Insufficient nitrogen can cause stunted growth and yellowing of the grass blades.
However, it's worth noting that your zoysia yard may need extra nutrients depending on the results of the soil pH test. For example, if the soil pH test results indicate that your lawn is deficient in phosphorous, then a 16-4-8 fertilizer can resolve this issue.
And remember, most fertilizer manufacturers are overzealous about the recommended dose of fertilizer (the more you use, the more you have to buy), so speak with a lawn care professional if you aren't sure how much fertilizer to add to your zoysia grass yard.
What is the Best Fertilizer for Zoysia Grass?
Fertilizing zoysia grass is no different than any other plant yet it's easy to get carried away with the many options available and buy the wrong fertilizer for zoysia grass.
I've listed 3 of my favorite fertilizers to help you achieve the best results.
The Simple Lawn Solutions liquid fertilizer features a 15-0-15 phosphorus-free formulation and is great if you're looking to replenish nitrogen and potassium deficiency.
It also contains humic acid, which increases nutrient uptake, drought tolerance, and seed germination rates.
The Simple Lawn Solutions liquid fertilizer can be used on all grass types and is made with high-quality feed-grade ingredients.
Deal
15-0-15 32 Ounce and 15-0-15 1 Gallon Bundle - Liquid Lawn Food...
15-0-15 Phosphorus-free Liquid Lawn Food Nutritional Supplement: If you want to maintain lawn vigor or if your lawn shows symptoms of a Nitrogen & Potassium deficiency, this is the correct fertilizer for you!
The Power of Nitrogen & Potassium Blended with Humic Acid: Intensify green and growth while providing key nutrients for health and strength. Humic Acid conditions soil while helping the transfer of food throughout the plant cell.
Made With High Quality Feed Grade Ingredients: Nourish your lawn to with pure liquid Nutrients. Designed to be quickly & easily applied.
Affiliate links and images pulled from the Amazon Product Advertising API on: 2023-06-04
---
Scotts Turf Builder Bonus S is available in several different coverages, starting from 5,000 square feet to 10,000 square feet. It fertilizes the grass, kills weeds, and helps build strong and deep grassroots to boost your lawn's resistance to heat and drought.
Affiliate links and images pulled from the Amazon Product Advertising API on: 2023-06-04
---
If you're starting a zoysia grass lawn from seed or are overseeding a zoysia grass turf, Scotts Turf Builder Starter Food will help kick things off in the right direction.
It promotes faster root and blade development and features a 22-24-4 fertilizer ratio. This starter fertilizer by Scotts can also be used for sod and grass plugs and on all grass types.
Affiliate links and images pulled from the Amazon Product Advertising API on: 2023-06-04
---
Zoysia Fertilizer Schedule and Maintenance Calendar
As easy as it may seem, proper fertilization requires a fair bit of thought and attention. Most people I know maintain the same fertilization schedule of applying a dose early in spring, then a couple more applications during the growing season.
This is wrong. Instead, the first application of fertilizer should be in late spring, once soil temperatures are consistently above 65F.
If you apply fertilizer too early in the spring, it will divert the grass's energy from root development to leaf development.
This tool will help you determine soil temperatures in your area by simply entering your ZIP code. After this initial fertilizer application, zoysia grass should be fertilized three to four times a year.
Recommended Products for Early Spring (January – April)
In the late spring, apply a 20-5-10 fertilizer mix or a similar fertilizer that provides a good dose of nitrogen such as the Scotts Turf Builder Starter Food
Deal
Affiliate links and images pulled from the Amazon Product Advertising API on: 2023-06-04
Scotts Turf Builder Starter Food will arm your lawn to help it fight off the stresses of summer, traffic, disease, heat, and drought.
Fertilizer Strategies for Summer (May – August)
During summer is when you will be doing most of the fertilization. You will want to break it up based on the seasons of summer.
In early summer:
After the grass starts to grow, apply small amounts of fertilizer to the lawn, somewhere between .5 to 1 lb.
Water it into the soil deeply, wait a couple of days and apply a pre-emergent and water lightly.
Apply a pre-emergent herbicide to prevent weeds from calling your lawn home.
In mid-late summer:
After your zoysia lawn has been mowed about 4 to 5 times, apply another small dose of fertilizer (.5 to 1 lb) and a post-emergent herbicide along with the fertilizer if you notice any weeds.
In late summer:
Apply a small amount of fertilizer once the peak summer heat has passed.
Avoid adding nitrogen-rich fertilizer when the zoysia lawn is dormant. Nitrogen contains a growth stimulant that could encourage the growth of unwanted weeds if applied during dormancy.
Recommended Products for Summer
Scotts Halts Crabgrass & Grassy Weed Preventer is a great pre-emergent for zoysia grass lawns and prevents crabgrass and grassy weeds. It can be ordered in three different sizes and can be applied in the fall to prevent winter weeds such as henbit and chickweed.
Deal
Affiliate links and images pulled from the Amazon Product Advertising API on: 2023-06-04
Fertilizer Strategies for Fall/Winter (September – December)
Avoid fertilizing zoysia grass from September to December as late fertilization may interfere with the natural hardening process before winter.
Fertilizer Strategies by State
The schedule for fertilizing and maintaining zoysia grass will vary depending on where you live in the US.
1. Florida Zoysia Grass Fertilizer Schedule
Fertilize your zoysia with 3 to 6 applications during spring green-up to fall.
Avoid adding nitrogen too early in the growing season, especially if you live in North Florida, and don't fertilize too late in the year as it can slow regrowth the following spring.
2. Georgia Zoysia Grass Fertilizer Schedule
Use 1 lb of nitrogen per 1,000 square feet every 6 weeks during the summer. It's also a good idea to perform a soil test to determine if your soil is short of any essential nutrients.
3. Texas Zoysia Grass Fertilizer Schedule
Lawn care specialists recommend fertilizing zoysia grass in Texas in the early spring, perhaps late spring and fall.
I like to fertilize as soon as the last frost passes, which is sometime in early March. You should split the fertilizer into two small applications rather than applying it at one time.
4. North Carolina Zoysia Grass Fertilizer Schedule
If you don't perform a soil test, apply 1/2 lb o nitrogen per 1,000 square feet 3 weeks after green-up. Do not apply more than 2 lbs of nitrogen per year.
Best Weed and Feed for Zoysia Grass Turfs
If you'd like to avoid the task of separately applying fertilizer and a pre-emergent, spreading weed and feed is a good option. Weed and feed fertilizes your lawn with a quick dose of nutrients and kills weeds such as dandelions and clovers.
Scotts Weed and Feed controls over 50 listed lawn weeds and uses WeedGrip technology to kill weeds you see and ones you don't. It also doubles down as a fertilizer and a single bag covers 5,000 square feet.
Deal
Scotts Turf Builder Weed and Feed 3; Covers up to 5,000 Sq. Ft.,...
Scotts Turf Builder Weed and Feed3 weed killer plus fertilizer kills existing weeds and feeds to thicken your lawn and crowd out future weeds
Weed and feed utilizes WeedGrip Technology to grip onto and kill the weeds you see and the ones you don't
Controls over 50 listed lawn weeds, including clover, dandelion, plantain, morningglory, chicory, eveningprimrose, and purslane
Affiliate links and images pulled from the Amazon Product Advertising API on: 2023-06-04
Post Application Care – Zoysia Grass
Here are our top tips for caring for your zoysia post-fertilization:
Wait about 24 hours before watering your lawn. After 24 hours, deep and regular watering is important to activate the fertilizer and help the nutrients get to the roots.
Water your lawn in the early morning, preferably at sunrise, but not in the middle of the day when the sun's heat is the strongest.
Watering needs may change depending on the weather conditions. It generally starts at once or twice a week in fertilization season, and goes up to three to four times a week in the heat of the summer.
FAQs
Q. Can You Fertilize Zoysia in the Fall
A. Avoid fertilizing zoysia grass in the fall as it can affect the growth of the grass the following year.
Q. Palisades Zoysia Fertilizer Schedule
A. Apply 3-4 lbs of nitrogen per 1,000 sq. ft. per year to an established and healthy zoysia turf.
Q. What Scotts Fertilizer is Best for Zoysia Grass
A. Scotts Green Max Lawn Food is a good option for quick greening owing to its high-nitrogen 27-0-2 NPK ratio. This fertilizer offers results in just 3 days and does not cause stains when used as directed.
Additionally, Scotts Green Max Lawn Food is a 2-in-1 dual-action formula so it feeds and supplements your zoysia grass lawn with iron.
Affiliate links and images pulled from the Amazon Product Advertising API on: 2023-06-04
Here is an informative video about Secret Zoysia Grass Fertilizer
Final Thoughts
Zoysia grass is one of the few warm-season grasses that prefer the sun and can also tolerate some shade.
Even though it has low water and maintenance requirements, it is important to follow a zoysia grass fertilization schedule and apply the right fertilizer 3 to 4 times during the growing season starting from late spring.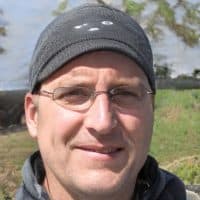 Hi, Alex Kuritz here. Growing up I remember that my family had one of the best lawns in the neighborhood. Richly green and lush. I did a lot as I grew up in terms of caring and tending for not only my family's lawn but also my neighbors. I can say I have years of experience, and I am here to share it with you.