My lawnmower has served me well for many years but lately isn't performing the way it used to for one or more reasons including regular wear and tear of the engine, mower deck, and body, which brings me to the shopping trail for a new mower.
However, buying the best lawnmower isn't an easy task given the many models and lawnmower brands to choose from.
Instead of lawn mower models, I'll focus on the lawnmower brands to steer clear of to help you buy the right mower for your needs and models that offer unmatched performance whether you're cutting wet grass, tall grass, or overgrown grass.
12 Lawn Mower Brands to Avoid and Why
A lawnmower is a big-ticket purchase especially a model from brands like John Deere but are these popular brands worth investing in? Without further ado – let's find out!
1. Troy Bilt
Troy Bilt is one of the biggest names in the lawnmower segment and has been manufacturing award-worthy products since 1937.
The company introduced the first residential rototiller in 1937 and today offers a comprehensive lineup of products including electric mowers, battery-powered mowers, gas-powered mowers, riding mowers, and cultivators.
Although Troy Bilt mowers including electric lawn mowers are built to last, they are prone to several issues, starting with failure to start. There are myriad different reasons a Troy Bilt mower won't start including bad or old fuel, no fuel in the fuel tank, or a bad spark plug.
This is an easy fix but the reason to stay away from Troy Bilt lawn mowers is their flimsy build quality and lack of features in certain models.
2. Stihl
Conceived in 1926, Stihl is a German manufacturer of a plethora of lawn care products including tractors, chainsaws, trimmers, blowers, and lawnmowers.
The company designed and introduced its first handmade chainsaw in 1926 and offers a wide range of products, some of which are hailed by leading publications such as Consumer Reports.
The reason it is a lawn mower brand to avoid is poor design and drives that don't disengage when trying to pull backward, making the tools very hard to use.
Plus, Stihl lawnmowers tend to come with higher price tags and lack features compared to the competition.
If you'd still like to buy a Stihl lawnmower, the Stihl RMA 443  is a good option. This cordless lawnmower ticks all the right boxes and is fitted with an adjustable automatic drive system.
Adding to this, the Stihl RMA 443 cordless lawnmower boasts a robust polymer and metal design and allows you to choose from six different cutting heights, making it perhaps the best lawn mower in its class.
3. Earthwise
Earthwise lawnmowers have received mixed reviews from consumers, but many of the company's models deliver sluggish performance such as difficulties with bagging.
Additionally, Earthwise battery-operated lawnmowers do not last long on a single charge and are equipped with poor-quality rear wheels, resulting in poor construction quality.
The battery also comes with a short 1-year warranty, which is much less than the competition and another reason why it is one of the worst lawn mower brands.
On a brighter note, Earthwise lawnmowers like the Earthwise 50614 corded electric lawnmower and lawn tractors are a joy to maneuver in tight spaces and come with comfort-padded handles.
Earthwise 50614 14-Inch 11-Amp Corded Electric Lawn Mower
Earthwise Power Tools by ALM electric lawn mower with a powerful 11-Amp motor to cut all types of grasses; High efficiency, yet low-maintenance motor for gas-like cutting power
Corded electric lawn mower with a large 14" cutting width and 5 changeable cutting height adjustments from 1" to 2.5"
2-in-1 rear discharge and mulching system that includes a hard-top 9 gal grass bag with grass level indicator for easy disposal
Affiliate links and images pulled from the Amazon Product Advertising API on: 2023-10-03
4. Cub Cadet Walk-Behind Mowers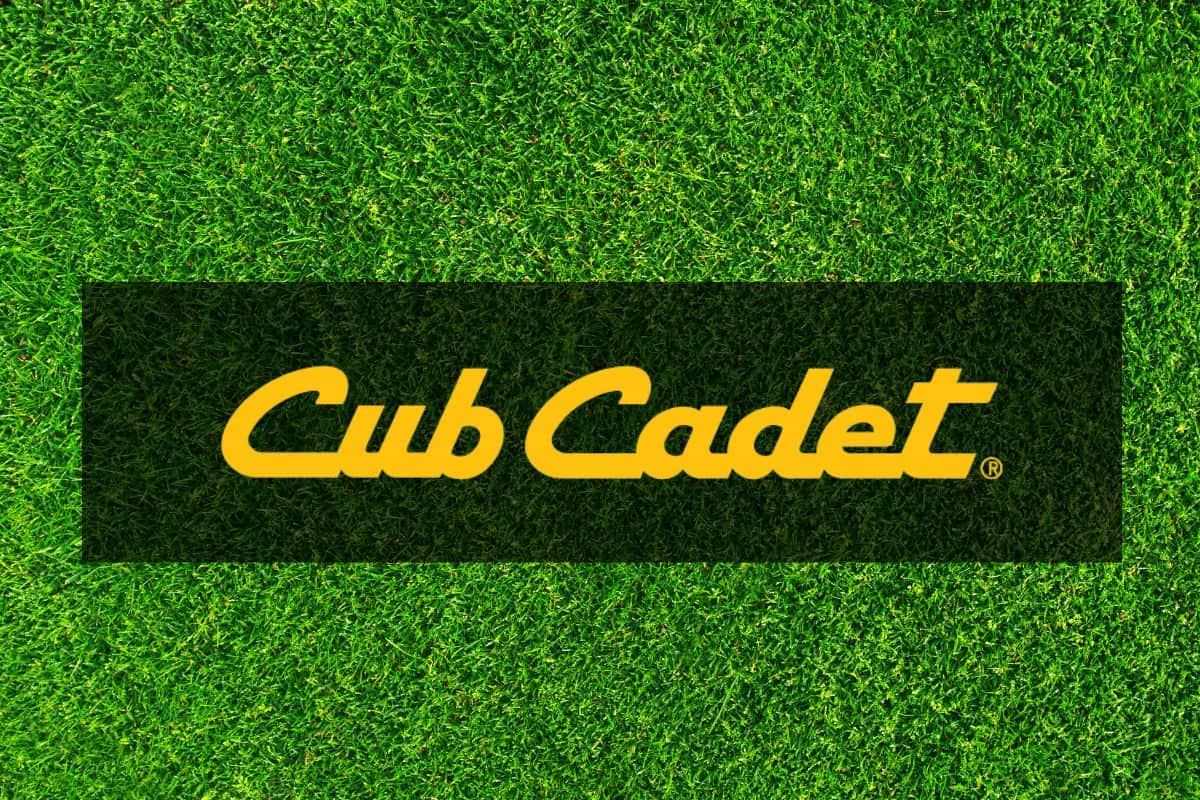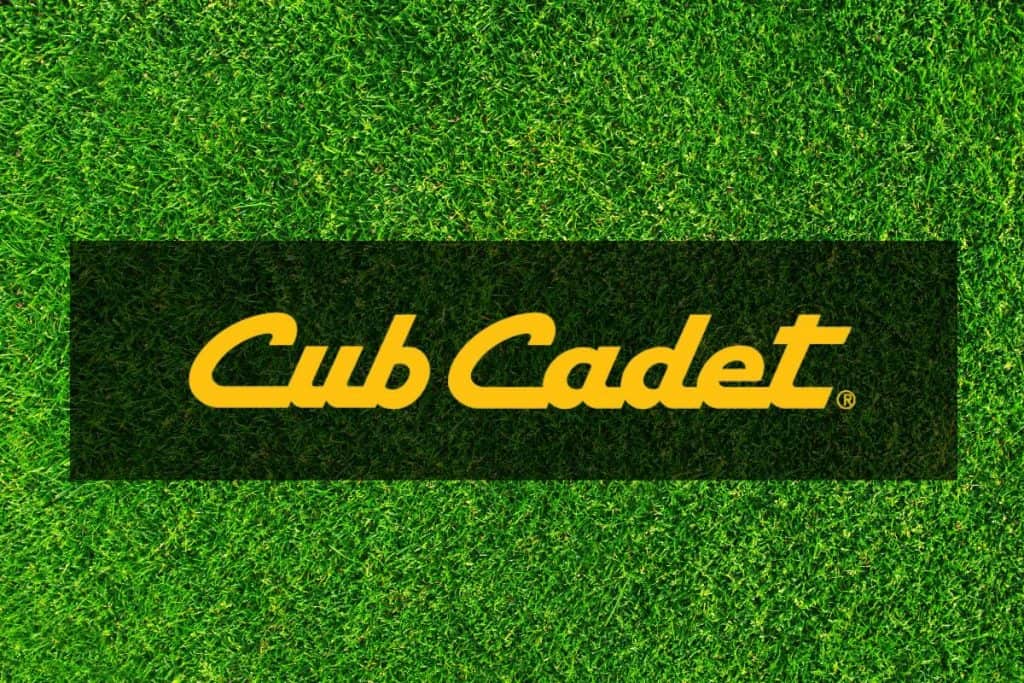 Cub Cadet riding lawnmowers are the talk of the town given their unmatched performance, superior quality mowing decks, and bagging capabilities, all at a price that's hard to beat.
However, I can't say the same about the company's walk-behind mowers. Cub Cadet manufactures an array of lawnmower models at both affordable prices and a higher price range.
Common issues with Cub Cadet walk-behind mowers are the blades won't engage, the uneven cutting height of lawn grass, and/or poor engine performance.
Take for example this Cub Cadet walk-behind lawnmower model, which is rated 3.9 out of 5 in leading e-commerce stores.
5. Craftsman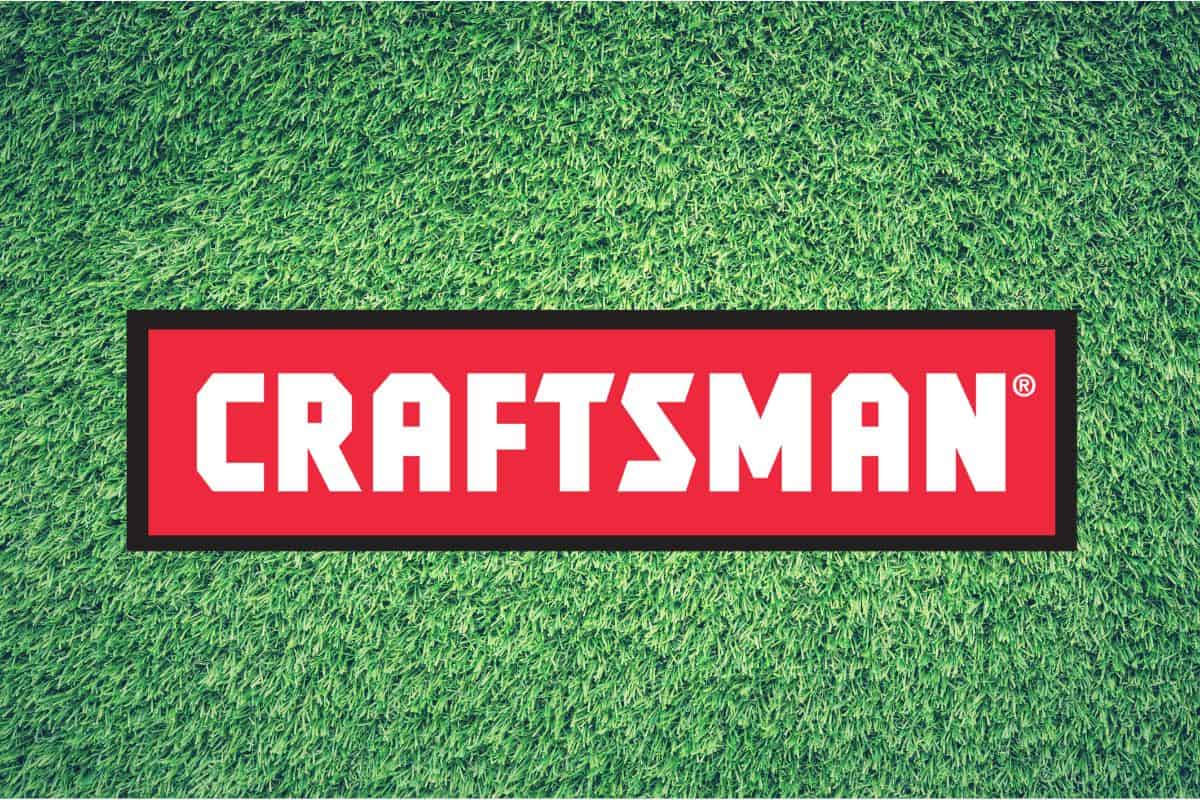 Craftsman was once a respected name in the lawnmower space owing to the company's durable and reliable engines, most of which require little engine maintenance.
And even though Craftsman does still make some of the best mowers around, not all of the company's mowers are worth the investment.
Craftsman riding lawnmowers tend to slow down when mowing tall, dense, and weedy areas even with their onsite larger engines compared to other brands.
Additionally, Craftsman lawn mowers feature sensitive acceleration and deceleration, which is a good thing but on the flipside takes a while to get used to.
However, I'd like to point out that not all Craftsman mowers are built the same and there are a few models that shouldn't be overlooked such as the Craftsman 56V MAX battery-powered brushless riding mower. 
This mower model is an excellent choice for anyone looking to upgrade their lawn care tool arsenal while greatly reducing their carbon footprint.
I've used the Craftsman 56V MAX electric mower extensively for a few months and it's truly a joy to work with. For starters, it offers crisp cuts on every setting, making it easy to customize the cuts for different parts of my lawn, and doesn't do anything more than whisper during operation.
6. Poulan Pro
I'd never heard of Poulan Pro until my neighbor just bought a Poulan Pro mower and long story short is disappointed with his purchase.
Poulan Pro has been around for more than seven decades and has been making lawn care equipment you can rely on. But there are several issues with Poulan Pro's gas-powered mowers like poor build quality that includes the wheel adjuster.
Another big issue with Poulan Pro gas mowers is with their mowing decks including the 21-inch cutting deck and 15-inch deck, both of which vibrate too much during operation. This results in poor-quality cuts, which can be detrimental to your lawn's health.
The Poulan Pro PR550N22SH mower is a good example of a flimsy lawnmower even though it is fitted with a robust Briggs & Stratton engine.
Many customers say that the mower vibrates quite a bit and is far from a high-end lawnmower. Other consumers claim the mower's replacement parts are unavailable and lacks a throttle to control the speed.
No products found.
7. Sun Joe
According to Consumer Reports, Sun Joe recalled roughly 26,000 battery-powered lawnmowers because they posed a laceration hazard.
Although no injuries were reported, this large number of recalls speaks volumes about the overall quality of Sun Joe mowers.
Adding to this, most Sun Joe mowers are designed in the United States but are manufactured in China, another indication of poor-quality builds and performance.
But can get past these flaws, Sun Joe mowers are billed as affordable options and most models are backed by a great limited warranty.
8. Dixie Chopper
Dixie Chopper may sound like a fancy name for a helicopter tour service but is a brand of industrial zero-turning lawn mowers that was founded in 1980.
Dixie Chopper claims to have produced the world's fastest lawnmower and manufactures commercial, residential, and industrial-grade mowers.
The company has earned several thousand positive reviews for many of its mower models but there are several models that fail to impress when mowing on slopes and hilly terrain.
But that's not all, another problem with Dixie Chopper mowers is their high fuel consumption, which can burn a hole in your pocket if you have a sprawling yard.
Dixie mowers are however equipped with powerful engines, allowing you to make fine cuts but the tradeoff is high fuel costs.
9. Flymo
Founded in 1965, Flymo is regarded as a market leader in the design and innovation of a massive range of unique gardening products including hand mowers, regular lawnmowers, and robotic lawnmowers.
But just like any other lawnmower brand, Flymo lawnmowers can develop problems over time, some of which can be fixed yourself and others that require professional help.
Flymo mowers are susceptible to several problems, most notably starting issues, generally caused by damaged or clogged air filters.
Speaking of which, the drive belts of Flymo mowers showcase poor construction, making them prone to damage after a period of time.
10. Yard Man
Listing Yard Man on this list of worse lawn mower brands is debatable because the company's mowers do perform as efficiently as some of the best lawnmower brands, but its benefits do not outweigh its flaws.
The biggest issue is with the wheels and tires of Yard Man tractors, where they aren't as maneuverable as high-end brands.
Due to the rigidness of the tires, Yard Man tractors find is challenging when mowing on rugged terrain, resulting in uneven cuts.
Furthermore, and although this issue may not affect many consumers, it's worth mentioning that the handle design of Yard Man tractors is rigid and inadequately formed, so you may have difficulty in steering and controlling the mower during operation.
11. Snapper
Snapper is a renowned name in the lawn care tool space, but the quality of its mowers has recently not been up to par with leading lawnmower brands.
Snapper mowers don't offer long service life and typically breakdown within a few months after purchase. But that's not all, I've read consumer reviews saying that some Snapper mowers are shipped with damaged handles, wheels, and faulty transmissions.
12. Swisher
Swisher started out producing some of the most reliable mowers in the industry, but the mowers manufactured lately require more maintenance than normal.
Battery-operated Swisher mowers also work for fewer hours per full charge compared to many worse-rated lawnmower brands. The biggest issue however with Swisher mowers is the onsite blade, which is poorly built and tends to bend during the job, making this brand's mowers a waste of money.
---
What Factors to Consider When Choosing a Lawnmower Brand?
The best advice is to read plenty of consumer reviews to choose the right lawnmower brand. Other red flags of lawnmower brands include:
Inferior constructions
Start-up issues
Too inexpensive
Short and limited warranty
Poor customer service
Consistent bad reviews
Colorful and overly designed models
Here are a few factors to consider when choosing the best lawnmower model from a good lawnmower brand such as John Deere push lawn mowers and John Deere lawn tractors.
1. Power Source
There are three different power sources to choose from – gas-powered, corded, or battery-operated. Gas-powered mowers are a great choice for larger lawns and bumpy lawns as long as they're topped with gas.
But on the downside, gas-powered lawnmowers are noisier than their battery-operated and corded counterparts, so you can't really use them in the wee hours of the morning.
If you're environmentally conscious, an electric lawnmower is a good option as it doesn't emit any hazardous fumes into the environment.
However, the power of these mowers depends on the battery juice, and the mowing stops when the battery runs out. However, battery-powered aka electric mowers do come with a set of two rechargeable batteries, which extends the runtime as long as both batteries are fully charged.
Corded mowers are the quietest of the three but offer a limited mowing range, making them a good choice for smaller yards.
2. Width of Mowing Deck
The wider the mowing deck, the fewer passes you have to make with your mower, so you cover more ground in less time.
3. Cost
The cost of lawnmowers varies depending on brand and features. Lawnmowers are available for just under $100 to over $500 for mowers with all the bells and whistles.
5 Best Lawnmower Brands
I've told you about the lawnmower brands to avoid but here are 5 brands that are worth a second look.
1. Honda
Honda lawnmowers offer the best worlds – power and reliability. The company started making lawnmowers in the late 1970s but today is one of the top brands for both residential and commercial use.
The HRX Series from Honda is a bestseller owing to its reliability and innovative features like the Versamow system. This multifaceted system allows you to easily mulch, bag, discharge, or shred leaves.
Honda lawn mowers however aren't perfect and their biggest downside is their expensive prices so they're not really affordable lawn mowers for everyone, especially their battery-powered mower models.
But if you want a mower that provides excellent performance and will serve you well for years to come, Honda mowers won't disappoint.
2. Husqvarna
When it comes to reliability and durability, Husqvarna is one of the most reliable brands around. The company's mower models including gas-powered models are fitted with super sharp blades that come with convenient blade settings and with other key features like GPS-assisted navigation, and weather-resistant design.
Husqvarna mowers may cost extra money but as the saying goes you get what you pay for.
3. Greenworks
Established in 2002, Greenworks offers a comprehensive lineup of mowers that boast excellent cutting performance, superior battery life, and lightweight designs.
The best part is that the company also offers a select range of mowers that are reasonably priced but do not scrimp on key features.
The Greenworks product portfolio consists of both electric push mowers and self-propelled mowers, some of which are backed by the company's SmartCut technology.
This technology is designed to extend the battery runtime by detecting the thickness of the lawn and then adjusting the speed and power accordingly.
4. Black + Decker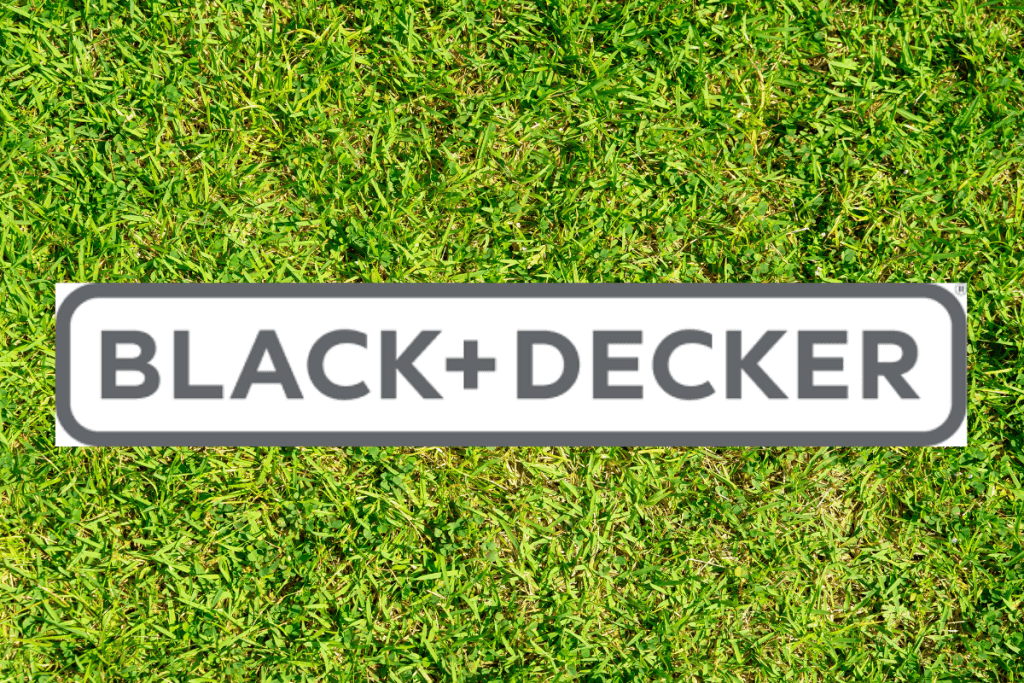 Black + Decker requires no introduction but in short, is an American manufacturer of power tools, home appliances, and home improvement products.
The company has maintained a stellar reputation ever since its inception in 1910 and shows no signs of slowing down. Black + Decker offers it all – affordable, powerful, and lightweight mowers, none of which are made from cheap materials or showcase poor performance.
However, Black + Decker mower models are priced a bit higher than gas counterparts from other brands but are definitely worth the investment.
5. Ryobi
Although a Japanese company, Ryobi has taken the industry by storm due to its premium range of power tools and outdoor products.
Ryobi offers a massive portfolio of lawnmowers to choose from that are hailed for their innovative features such as adjustable cutting heights and mulching capabilities. Ryobi mowers are reliable and reasonably priced and aren't susceptible to any major flaws.
---
FAQs
Q. What is the Lifespan of a Lawnmower?
A. The lifespan of a lawnmower depends on the brand and model you buy but you can expect some of the best models to last between 400 – 500 hours. If your lawnmower is facing problems at the end of its estimated lifespan, it's a good idea to buy a new lawnmower instead of fixing your current model. 
Q. What is the Oldest Lawnmower Brand? 
A. The first lawnmowers appeared in the 1970s but were commercially produced in 1902. They were first powered by internal combustion gas engines and didn't come with features you see in the latest mower models. 
Q. What is the Most Common Type of Lawnmower? 
A. Corded mowers are the most common types of lawnmowers and are best suited for medium to small-size yards. Electric mowers are the next common type owing to their easy operation and maneuverability
---
Final Thoughts
When shopping for the best lawnmower, you have to pay close attention to the lawnmower brand as well as the respective mower model.
There are myriad different lawnmower brands to choose from but the best brands have garnered excellent user reviews over the years, mostly for the performance, durability, and reliability their models provide.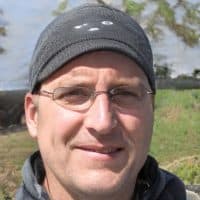 Hi, Alex Kuritz here. Growing up I remember that my family had one of the best lawns in the neighborhood. Richly green and lush. I did a lot as I grew up in terms of caring and tending for not only my family's lawn but also my neighbors. I can say I have years of experience, and I am here to share it with you.