While we wait for the first reviews to come in for the new EGO Z6 Zero Turn Mower I'll give an overview of the features of this new machine and my thoughts.
First up, check out this first look video from Pro Tool Reviews Channel on YT.
What's The Power Source in the EGO Z6?
The Z6 can hold up to 6 of their 10Ah batteries to give it a capacity of 360 watt-hours or up to 2 acres of mowing on a single charge. That's quite powerful and should give you plenty of time to get the job done without having to recharge (for most).
What's great about these batteries is that they are interchangeable with all of the other tools in their collection. So if you collect EGO tools then you can just use the same batteries across the lot. The new charger they have will charge up to 6 of these bad boys at once and will do a full charge ~2 hours.
For reference, you can do a quick charge for 15 minutes to be able to do roughly 1/4 acre of a cut. Great for smaller yards.
The 1600W Rapid charger will allow you to charge all your batteries all at once. There is a side charge port that you plugin it into. Simply amazing.
No products found.
Performance
The EZ6 has a 22 HP engine and a top speed of ~8MPH.
What Is The Price Of the EGO Z6 Zero Turn Riding Mower?
At launch, I've been hearing you would be looking at $4995 for the mower and 4 10Ah batteries with the charger but really have no idea as of yet. There is nothing official that I have seen. I'm working on getting a rep on the line to give me all the deets. Keep checking back or subscribe to our newsletter.
EGO Z6 Unboxing
The Final Cut
This mower looks very promising as we get into the electric/battery powered riding mower game. I will of course do my best to get my hands on one to do a full deep dive, so be sure to signup for our newsletter to keep up to date with all the latest tips we offer.
What are you looking forward to the most on the Z6? Ask your questions in the comments below and we'll respond once we get more info on this thing.
---
You May Also Like…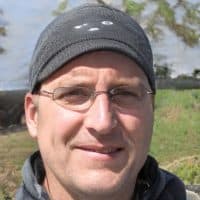 Hi, Alex Kuritz here. Growing up I remember that my family had one of the best lawns in the neighborhood. Richly green and lush. I did a lot as I grew up in terms of caring and tending for not only my family's lawn but also my neighbors. I can say I have years of experience, and I am here to share it with you.