Lasso Athletic Socks
The Most FUNCTIONAL sock you have ever worn
Lasso Socks provide medically-backed ankle support and gradient compression to improve performance and recovery. They are recommended by top trainers, physical therapists, and orthopedists.
Our socks WORK. Made in America. Patent Protected. Lasso Sock is the only patented joint support apparel. It is used by top athletes for athletic performance and recommended by top physicians when treating foot and ankle conditions. Lasso is designed to provide grab-and-go support without sacrificing style or playing time.+
Lasso supports the key ligaments and tendons that are the primary drivers behind the fine movement in the foot and ankle.
Bear Butt Hammocks
We think this hammock would be a great gift for dad – this super versatile and ultra-lightweight Double Parachute Camping Hammock (a.k.a. the Double Hammie), it's the perfect companion for stress-free chill zones, home or away. And we know this is something dads need big time!
The Bear Butt hammock is also made for camping as it's really rugged and often called virtually indestructible. It's a great place for anyone to take a nap or sleep through the night after a long day of activity and comfortably carries 500 pounds (actually takes up to 900 pounds in our tests)
Pit Viper Sunglasses
The Poseidon is a natural for retro parties. Reflective lenses let you go all-out people watching, while polarization and ANSI Z87+ safety rating offer the protection your eyes require on and off the slopes. Glasses come with case, lens wipe, and retainer straps.
Wama Hemp Underwear
Wama Underwear is the leading sustainable hemp underwear brand providing customers with a unique feel of comfort, breathability, and antibacterial properties. With perfection stitched into each pair, your experience wearing Wama Underwear will be nothing short of amazing! Just perfect for outdoor activities.
You can find more information about the company here
Wolaco Activewear
Premium men's & women's activewear, featuring compression shorts and pants with the only sweat-proof, jostle-free pockets on the market.
Golf Erasers & Auto Erasers
Is dad a golf lover? He'll l love to hit the links with GolfERASERS, an instant club, shoe, and ball cleaner all in one! Perfect for cleaning club faces between shots or after rounds, GolfERASERS is a dual-sided cleaning sponge that replaces hard, prickly brushes for good. GolfERASERS helps get rid of sand, grass, mud, and scuff marks and is ideal to use on dirty scuffed up golf shoes.. Convenient, effective, and disposable, GolfERASERS comes with a free silicone bag tag tether for easy access during play. Just add water! USGA approved. Visit www.golferasers.com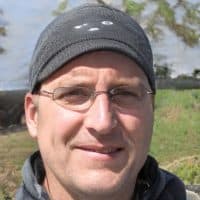 Hi, Alex Kuritz here. Growing up I remember that my family had one of the best lawns in the neighborhood. Richly green and lush. I did a lot as I grew up in terms of caring and tending for not only my family's lawn but also my neighbors. I can say I have years of experience, and I am here to share it with you.