Aurora Workout Towels
Silver infused, antibacterial, organic cotton sweat towels from Aurora.
They make the perfect Fathers Day gift for any dad who likes to exercise and is conscious of hygiene.
Greens Steel Beast Tumbler
The great thing about our tumblers is you're not limited by what they can hold. Each cup has thermal insulation technology so they can store anything from water, coffee, soups, smoothies, even cocktails!
Each tumbler comes with a vacuum-sealed, spill-resistant lid that preserves the vibrancy and vitamin content in your food and drink that would have otherwise lost their nutrients and appeal after exposure to air and light. They also come with a sweat-free, powder-coated exterior which will keep your libation firmly in your hand and prevent drippy condensation from forming on the outside.
Pig Out Pigless Pork Rinds
100% Plant-Based
Packed with Flavor and 25g of Protein
Mdrive Testosterone
Mdrive is a line of natural daily supplements for men. Our products use proven clinically-tested ingredients. Our comprehensive product line delivers innovative, natural solutions to help fuel your drive.. With several options to fit different goals and active lifestyles, your readers can find the perfect Mdrive supplement for the dads in their lives!
Cutting Edge Firewood
Starting at just $49 for dad and guys that like to build fires and cook food over delicious wood smoke at www.cuttingedgefirewood.com. Cutting Edge wood is hand-selected, ultra-premium hardwood that has been kiln-dried for 48 hours so that it is seasoned, easy to light, and burns bright and clean. Firewood species include oak, hickory, and cherry. Cooking wood varieties include hickory, cherry, apple, pecan, and maple in a wide variety of cuts and sizes for every time of grill and pizza oven. Cutting Edge ships nationwide and each box of wood includes firestarter, kindling, and matches????
Inspired Indigo Stadium Wall Art
Here's why our customers love our stadiums:
Quality: they make each stadium by hand, inspecting each piece of wood as we go to ensure the most beautiful end product.
Art: they design each stadium they create, paying special attention to architectural details and perspective.
Aesthetic: Layers of cherry and walnut create a sophisticated look that fits into any room: office, bar, dorm room, game room… and more!
Teams: of course, everyone loves their college team! Our stadiums are available for many of the most popular teams!
They are available in 2 sizes: 11.5" wide and 19" wide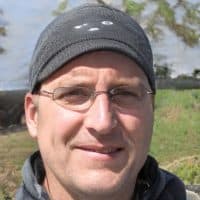 Hi, Alex Kuritz here. Growing up I remember that my family had one of the best lawns in the neighborhood. Richly green and lush. I did a lot as I grew up in terms of caring and tending for not only my family's lawn but also my neighbors. I can say I have years of experience, and I am here to share it with you.