3) To Bag Leaves or leave the Leaves? That is the question.
When leaves start to turn in the fall it could take weeks for the trees to be completely bare. Many people will rake and bag the leaves on a weekly basis. But to 'leave' the leaves on the ground until the tree is bare is actually beneficial in most situations. Mainly because the leaves are organic matter and have trace minerals that are beneficial for lawns and your soil. What I typically do is use my mulching mower and grind up the leaves when there is a good layer of fallen leaves and before there is too much. This keeps the organic material on the ground so it can get into the soil but also keep the aesthetics up so I can see those last days of green.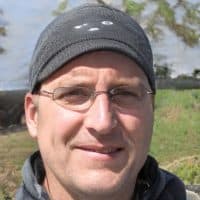 Hi, Alex Kuritz here. Growing up I remember that my family had one of the best lawns in the neighborhood. Richly green and lush. I did a lot as I grew up in terms of caring and tending for not only my family's lawn but also my neighbors. I can say I have years of experience, and I am here to share it with you.