Last year, I decided to splurge on a top-of-the-line gas lawn mower. After a ton of research on high-quality products, I narrowed my list down to 13 lawn mower manufacturers that even though weren't really renowned, did receive rave reviews on obscure forums where professional gardeners gather.
Then I noticed that John Deere makes most of its lawnmowers such as riding lawnmowers in the USA, using only American-made parts, made from American steel and labor.
Somewhat motivated by patriotism but mostly by my plain hometown spirit, I made my choice; I would buy American mowers from the lawnmower space including electric mowers and corded mowers.
It felt good to go this route, and I'm hardly alone in that feeling. There are in fact millions of Americans who like to support the American manufacturing industry.
Surprisingly, several companies and dealers make their lawn mowers, including tractors and other types of outdoor equipment in the USA.
Furthermore, some or most of these products arrive factory fitted with a powerful engine, and efficient control knob system, offer unmatched comfort, and are backed by an impressive warranty.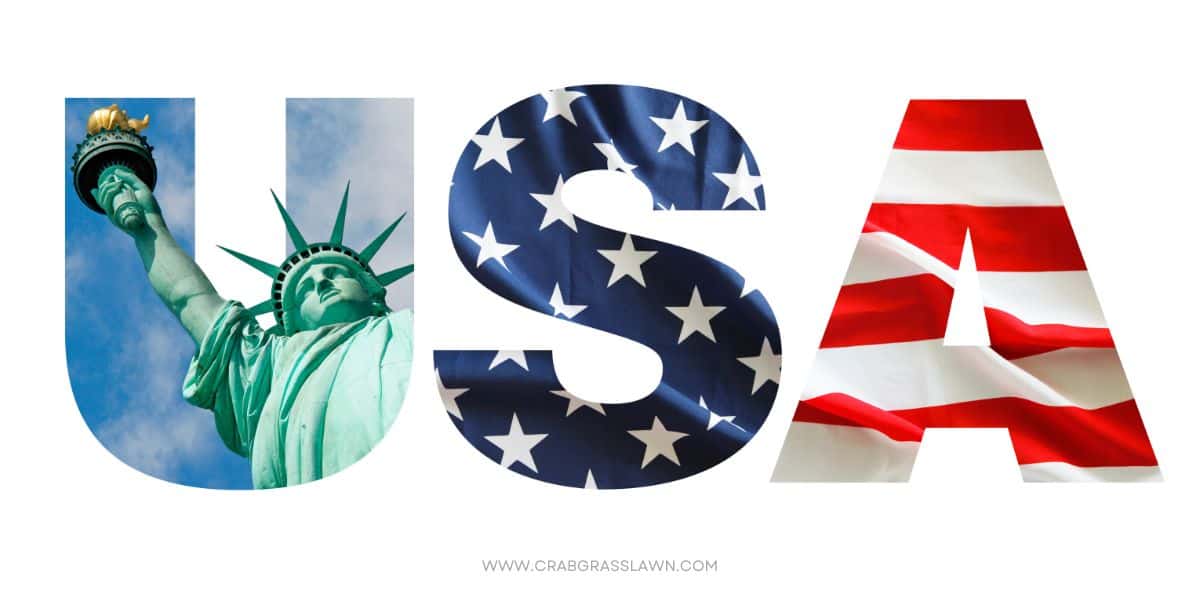 13 Companies that Make Lawnmowers in the USA
1. John Deere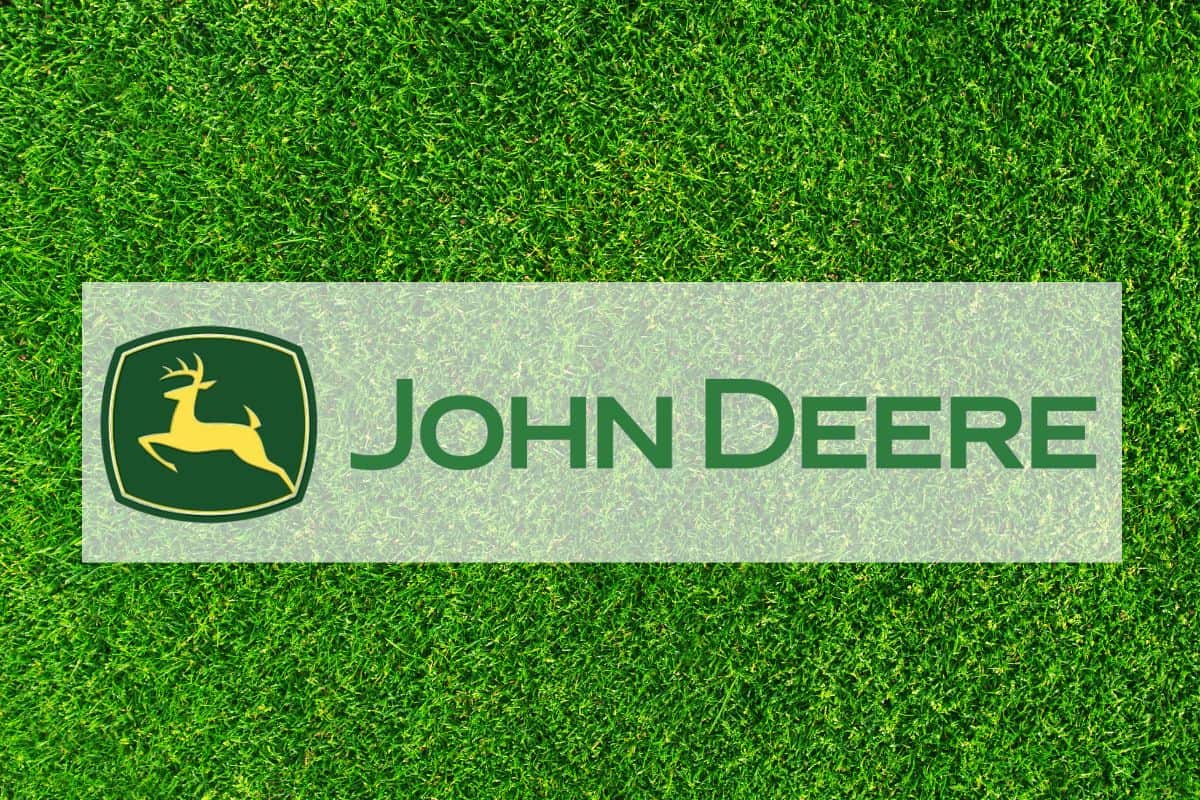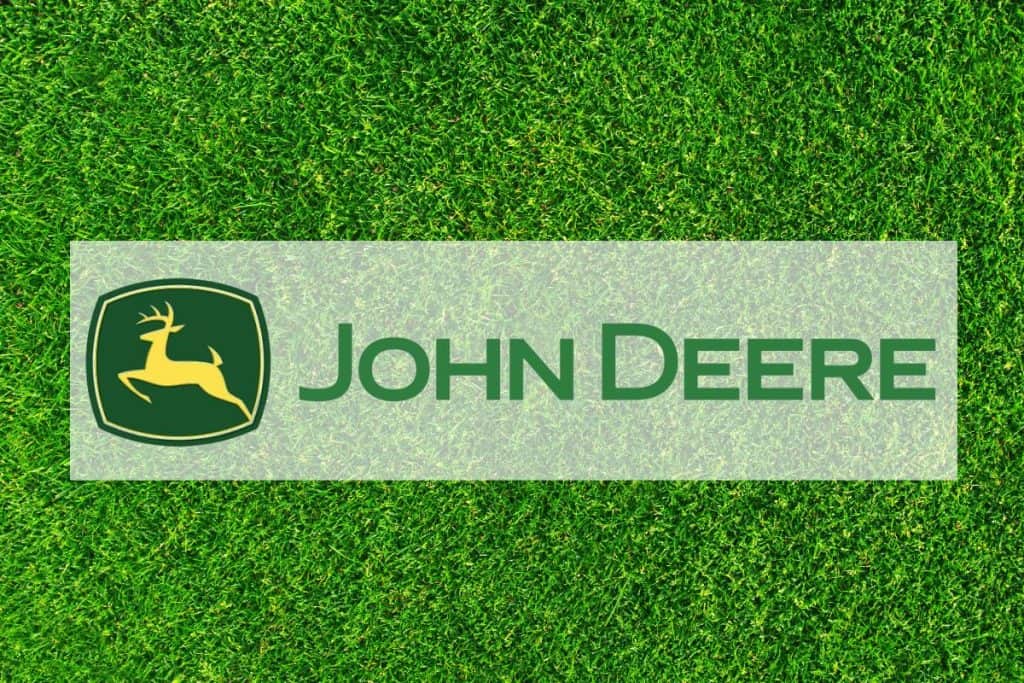 John Deere is perhaps the biggest player in the lawn mower and garden tool space and makes most of its riding lawn mowers in the USA.
Founded by John Deere in 1837, this American parent company manufactures agricultural machinery, forestry machinery, lawn tractors, and much more using pioneering manufacturing practices.
John Deere has manufacturing facilities in several different states including Illinois, Iowa, North Carolina, and Louisana.
Headquartered in Moline, Illinois, U.S., John Deere has over 65,000 employees worldwide (including American workers), and generated US$39.540 billion in revenue in 2020.
Even though John Deere manufactures most of its mowers and outdoor utility vehicles that can tackle uneven terrain with ease, the company does outsource certain parts from companies located outside of the USA such as Yamaha.
When it comes to American lawnmowers, John Deere riding mowers are hard to beat. This range of lawn tractors is available in several different series and offers maximum comfort on the job.
Adding to this, John Deere mowers can be ordered in several states including South Carolina, and travel at a speed of more than 5 miles an hour so they can cut more grass in less time.
John Deere riding mowers come with a wide range of innovative features and are backed with unmatched technical service.
2. Cub Cadet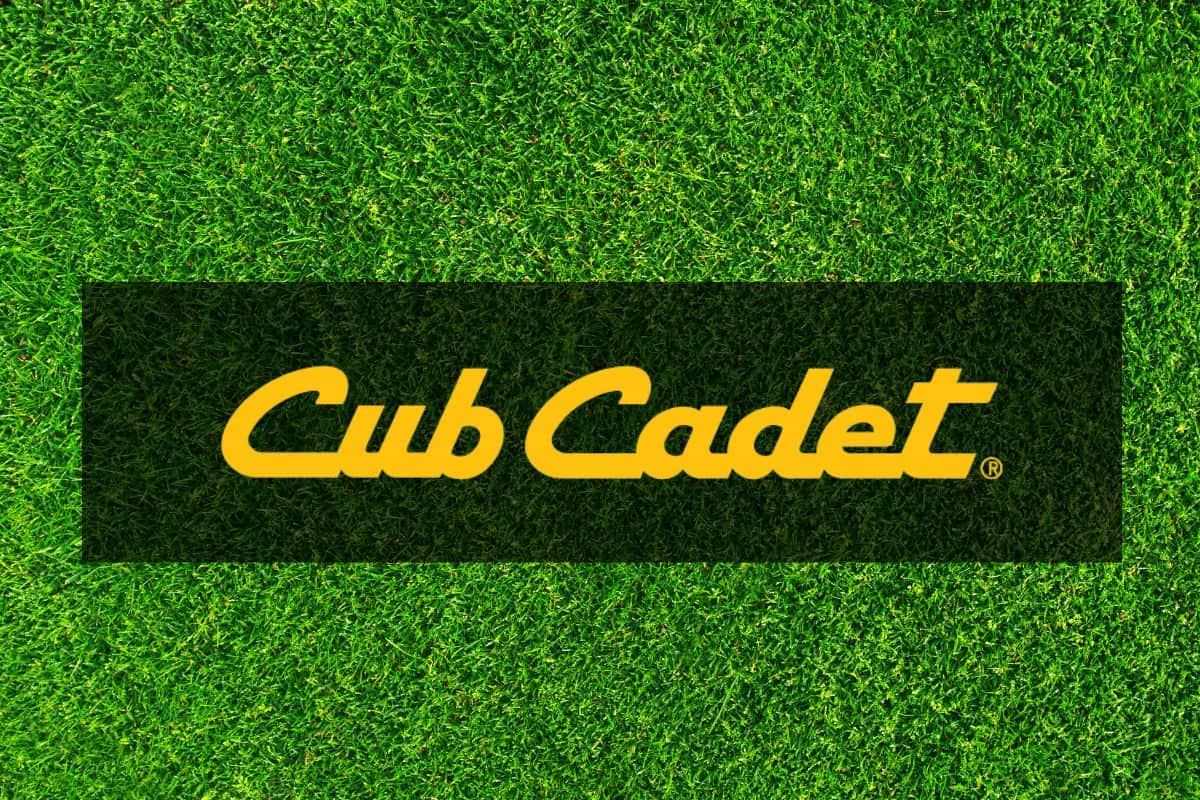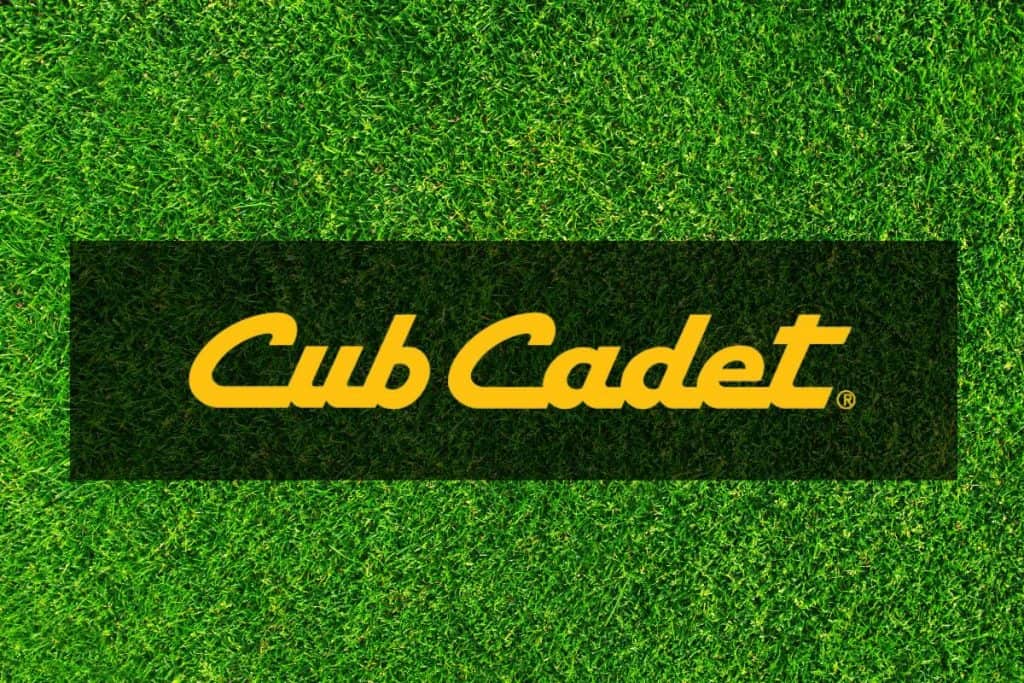 Founded in 1960, Cub Cadet is an esteemed American company that manufactures a long lineup of outdoor power equipment and services including handheld and chore products, utility vehicles, a riding lawn mower series, and snow throwers.
According to the company's website, Cub Cadet has been proudly "Built in America" since 1961 at its world-class manufacturing facilities in Ohio, Mississippi, and Tennessee.
The company's innovative products including Cub Cadet lawn mowers and push mower models are designed and engineered in Valley City, Ohio, which is also the headquarters of its global operation.
Cub Cadet offers a massive lineup of zero-turn mowers, each equipped with industry-leading features such as synchro-steer.
This wheel driving technology delivers elite control for a perfect cut on slopes of up to 20 degrees. Most Cub Cadet mowers are powered by award-winning Kohler engines such as a Kohler 4-cycle engine that deliver top-notch performance and exceptionally smooth, quiet operation.
But that's not all, certain Cub Cadet zero-turn mower models in the lawnmower space offer superior speed and control and deliver optimized airflow and maximized suction that eliminates clumping during discharge and improves bagging performance.
Cub Cadet also offers a long lineup of walk-behind mowers that includes push mowers, self-propelled mowers, and wide-area walk-behind mowers.
The wide-area walk-behind mowers are truly in a league of their own with their wide range of mowing capabilities.
Further, they arrive loaded with premium features such as the MySpeed Premium Drive Control System, a larger deck to cover more ground, a plush seat, and high rear wheels for smooth operation over uneven terrain.
3. Bad Boy Mowers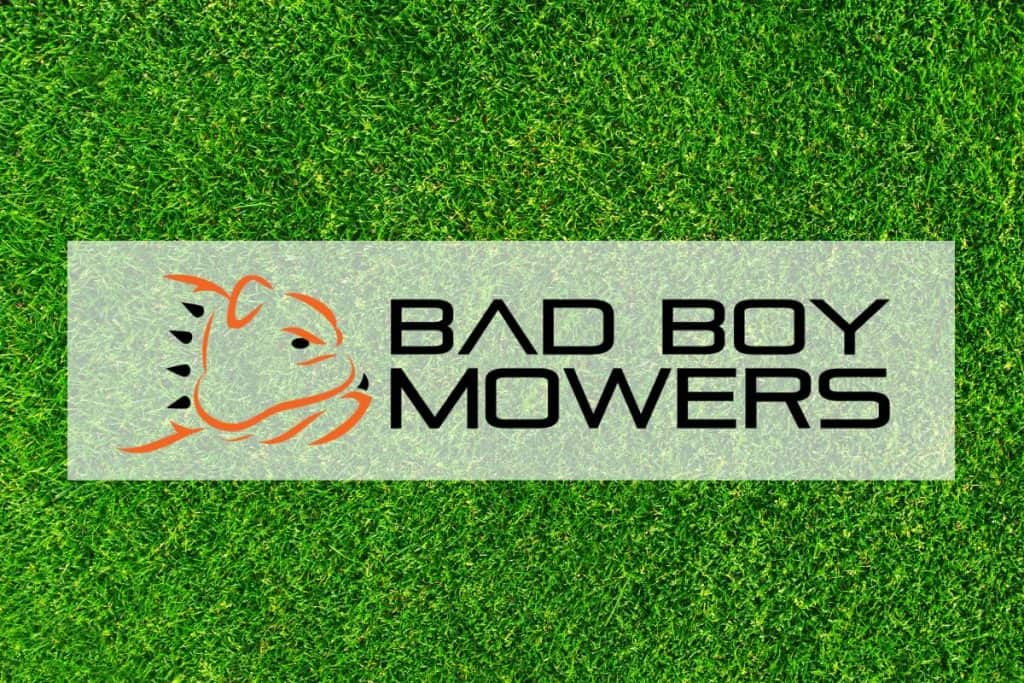 Bad Boy Mowers has come a long way in developing an American manufacturing process that includes advanced manufacturing techniques—namely robotic welding.
Founded in 1998, Bad Boy Mowers has always had the primary goal of building the best and highest quality zero-turn lawn mowers on the planet.
The company bills itself as the "classic tale of Made in America Manufacturing with a robotic twist", and is headquartered in Batesville, Arkansas.
Bad Boy Mowers commenced its first mower sales in 2002 and has doubled its production every year ever since.
Even though the company doesn't manufacture any electric lawnmowers or has a robotic lawnmower in its product portfolio, it does manufacture several affordable American-made tractors and zero-turn mowers.
Bad Boy Mowers offers both commercial and residential zero-turn mowers to choose from, and also the option to configure your own Bad Boy Mower. You can request a catalog of Bad Boy Mowers to determine which option is right for your needs.
4. Snapper
According to the Snapper website, the company manufactures its walk mowers, tractors, and zero turn mowers in America, and sells them through its independent dealer channel.
Snapper has been instrumental in making lawn work easier via its massive portfolio of products.
The company invented the first self-propelled rotary lawn mower in 1952 and today manufactures its mowers in Milwaukee, Wisconsin, and Sherrill, New York. However, the company's other products such as snow throwers and electric lines are produced in China.
Snapper offers three types of push lawnmowers to choose from:
HiVac lawnmower
Ninja Snapper lawn mower models (self-propelled lawn mowers)
Commercial walk mowers but not electric lawn mowers, and push reel mower options.
The Snapper Ninja push lawn mowers are multifaceted machines, in that they can finely mulch your grass and disperse the clippings back onto your lawn.
Adding to this, Snapper brand lawn mower models including propelled lawn mower models feature the industry-leading ReadyStart technology and a Briggs & Stratton 850 PXi Series OHV engine, which is much more powerful than a 159cc engine or 132cc Primer engine.
The Snapper Ninja lawnmowers offer a wide 21-inch cutting width and are backed by a 3-year manufacturer's warranty. Snapper however offers just one riding mower model – the SPX riding mower that offers unmatched versatility.
The SPX riding lawnmower can be ordered with optional attachments such as a fabricated steel deck, snow blower, and dozer blade. It is not fitted with chrome wheels or a cruise control system but does provide maximum comfort and a ground speed of 0-5.5 miles per hour.
5. Craftsman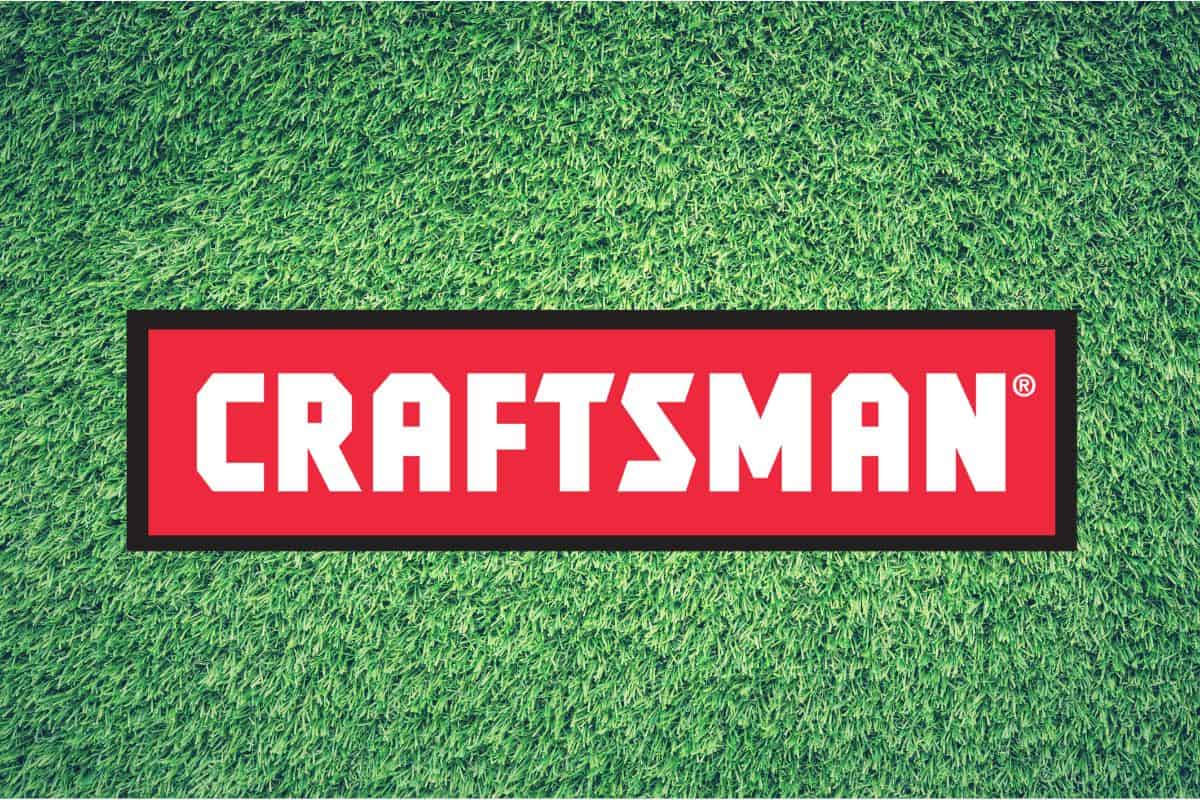 Craftsman – originally a house brand established by Sears manufactures a line of tools, lawn and garden equipment, and work wear.
Select Craftsman riding mowers, gas push mowers, and gas riding mowers are made in Ohio and Tennessee respectively.
For maintaining beautiful lawns, Craftsman offers a wide range of riding lawnmowers that are mostly equipped with a Kohler 4-cycle engine and come with excellent warranty service.
These mowers are one of the best-made American lawn care products and feature a robust stainless steel shaft, and either cylinder or high-quality steel reel blades.
They can be adjusted to several different mowing heights, and provide an easygoing mowing experience for young and old and everyone in between.
One of my favorite mowing options in the Craftsman hangar is the powerful 140cc gas-powered push mower. It can tackle any big or small mowing job and is fitted with large 8-inch wheels that make it easy to mow over rugged and uneven terrain.
6. Troy-Bilt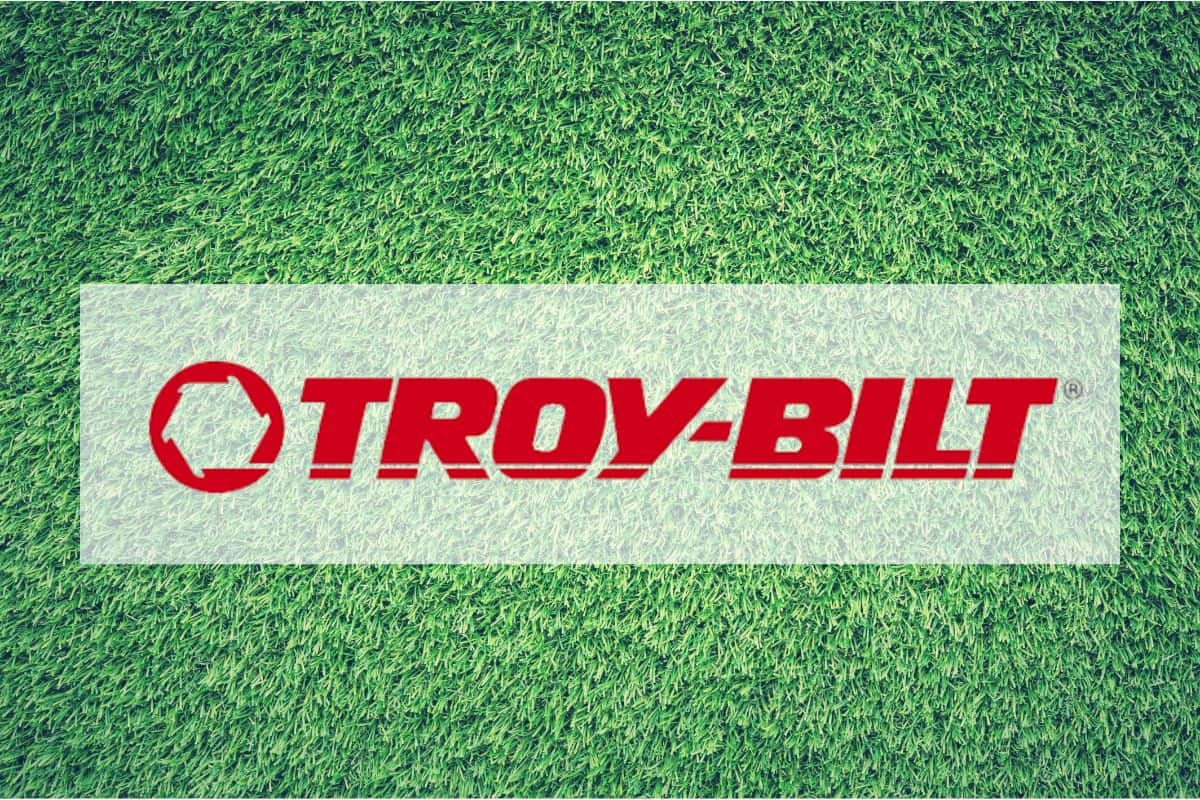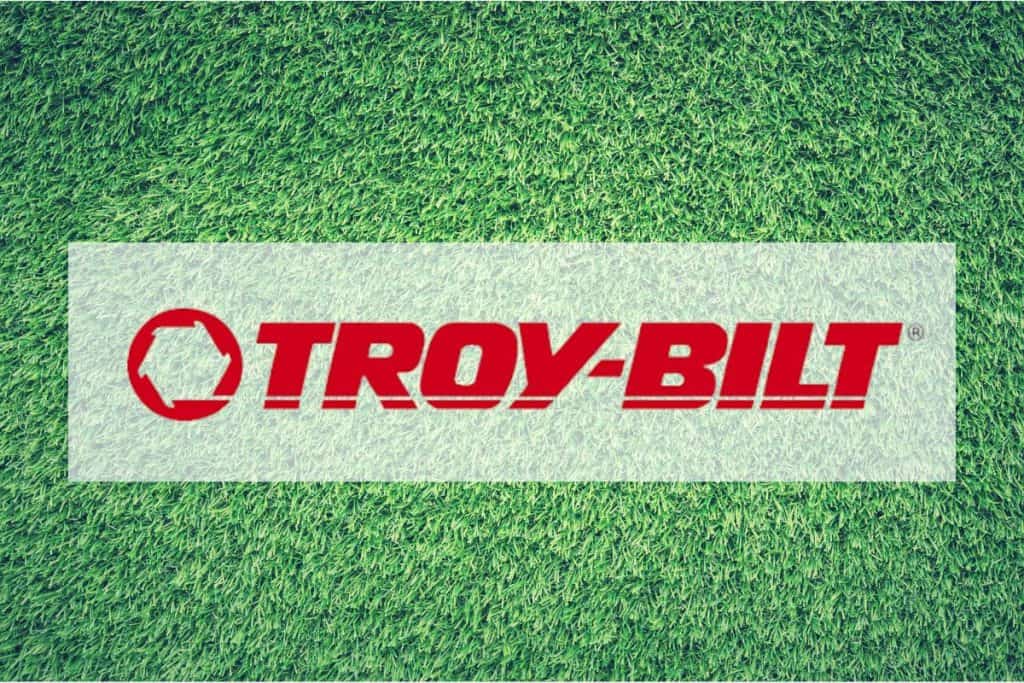 Tucked away in Valley City, Ohio, Troy-Bilt designs builds and tests most of its reliable equipment in the USA. The company has manufacturing facilities across America from Ohio, Kentucky, and Tennessee to Mississippi.
Over the years, Troy-Bilt has garnered a reputable name in the lawnmower space via constant product evolution. Troy-Bilt offers lawn and garden tractors including an affordable American-made tractor model, walk-behind mowers, and zero-turn mowers.
Troy-Bilt wide-area push mowers allow you to cut more grass with less effort. They feature dual-blade cutting decks starting from 28″, and variable speed systems that make it easy to control the mower at your desired pace.
Each mower from the Troy-Bilt stable provides a great mowing experience complete with features only seen in much higher-priced models.
Troy-Bilt zero-turn mowers are a few notches ahead of the competition and come with 2-way adjustable lap bars, a dual hydrostatic transmission, and comfort features like high back seats.
7. Husqvarna
Husqvarna started out as a weapons foundry in 1689 and has since dabbled in several different areas including sewing machines, kitchen equipment, and motorcycle production.
According to leading publications including SF Gate, Husqvarna mowers are manufactured at the Consumer Outdoor Products N.A., Inc. factories in Orangeburg, South Carolina, and McRae, Georgia.
The Husqvarna product lineup includes several different types of mowers including robotic lawnmowers, riding lawnmowers such as the Husqvarna YTH riding mower, and zero-turn mowers.
Husqvarna robotic mowers boast a compact footprint and are a great choice for small to medium size lawns.
They are engineered to cut grass on autopilot and come with a plethora of innovative features like guide passage handling, excellent traction on slopes up to 30 percent, remote start, and great reliability, quality, and cutting performance.
8. McLane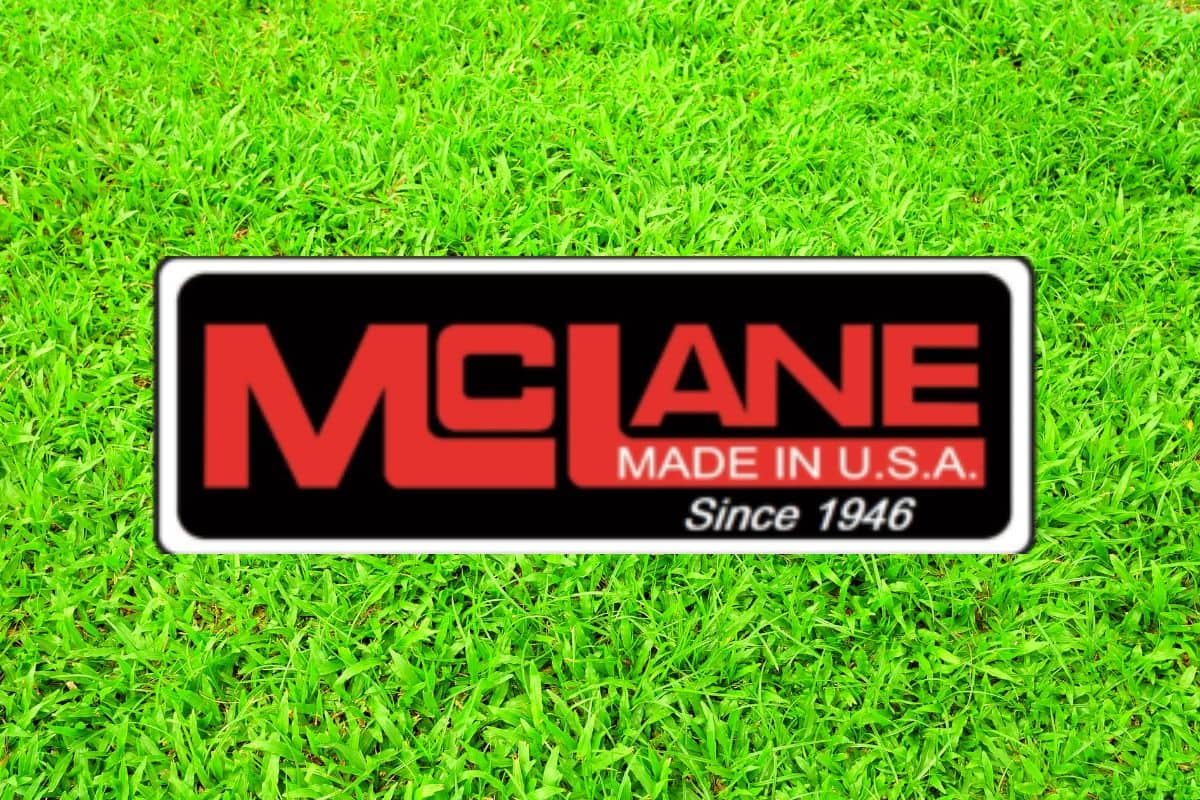 McLane has been around for roughly 40 years and has achieved great milestones within this period.
All the company's products including reel lawnmowers and other types of mowers are made in Paramount, California, USA, and adhere to stringent quality standards.
McLane is renowned for its range of reel lawn mowers, which can be ordered with either a Honda engine or a Briggs & Stratton engine.
These American-made reel mowers are available in several different sizes including 20-inch and 25-inch and are fitted with Touch-A-Matic engine clutch controls and incorporate both belt and chain drive for reliable and consistent results.
9. Ferris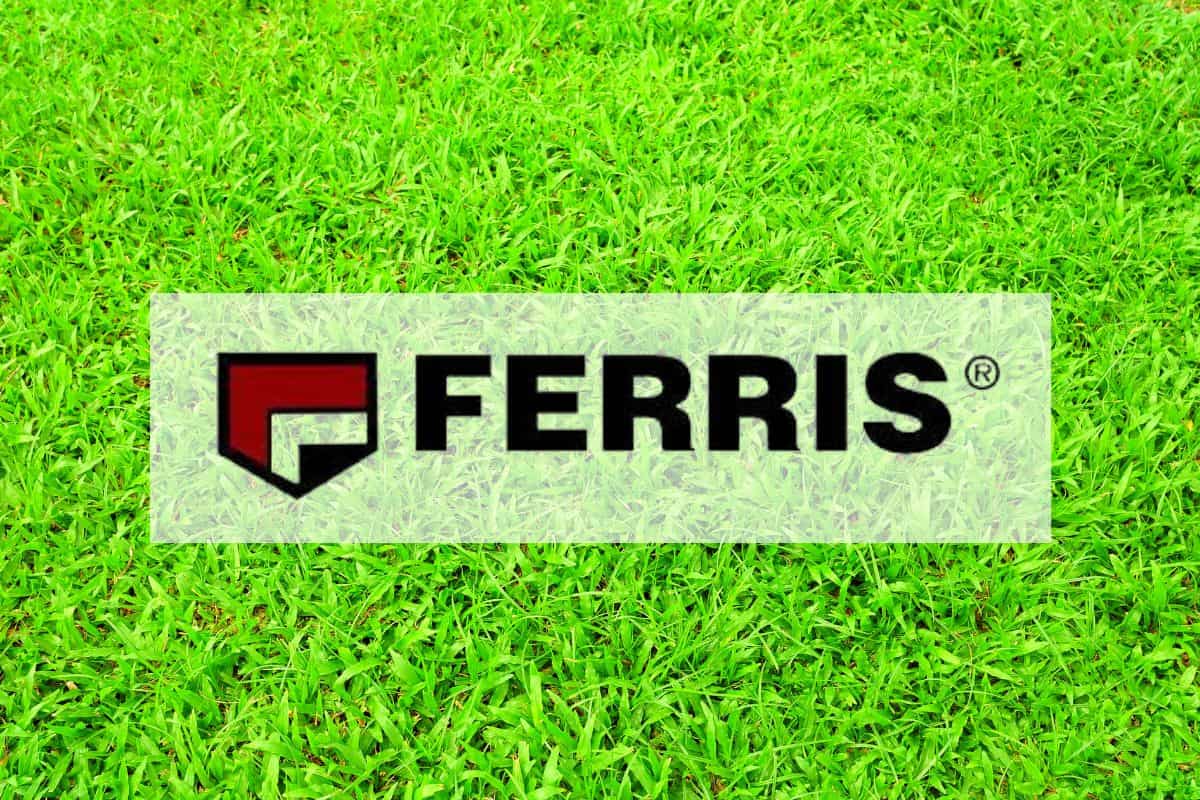 Ferris Mowers began as the Uebler Milking Machine Company and took the emerging landscaping industry by storm with its wide range of commercial mowers.
The Ferris brand banks on its commitment to manufacturing strong, built-to-last machinery that will serve you well for many years to come.
In 1987, Ferris introduced the first hydrostatic drive walk-behind mower and was awarded the prestigious Outdoor Power Equipment Institute (OPEI) for this breakthrough.
Ferris commercial lawnmowers are manufactured at the company's state-of-the-art facility in Upstate New York.
Ferris currently offers two types of mowers to choose from – zero-turn mowers and stand-on mowers. The zero-turn mowers are a great option if you have a lot of ground to cover and provide outstanding value and productivity.
They are engineered to sprint at a speed between 0 to 16.1 KPH and feature a pivoting front axle plus small shocks and medium rear shocks for a comfortable mowing experience.
10. Scag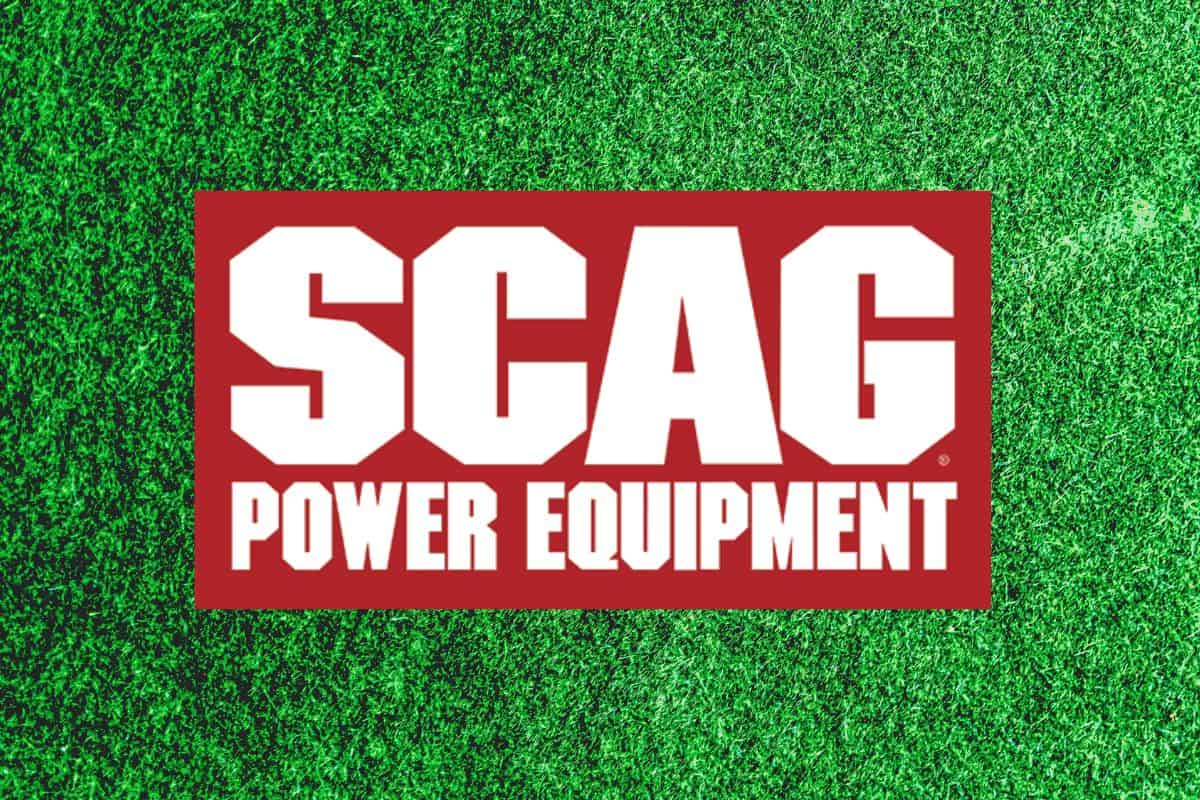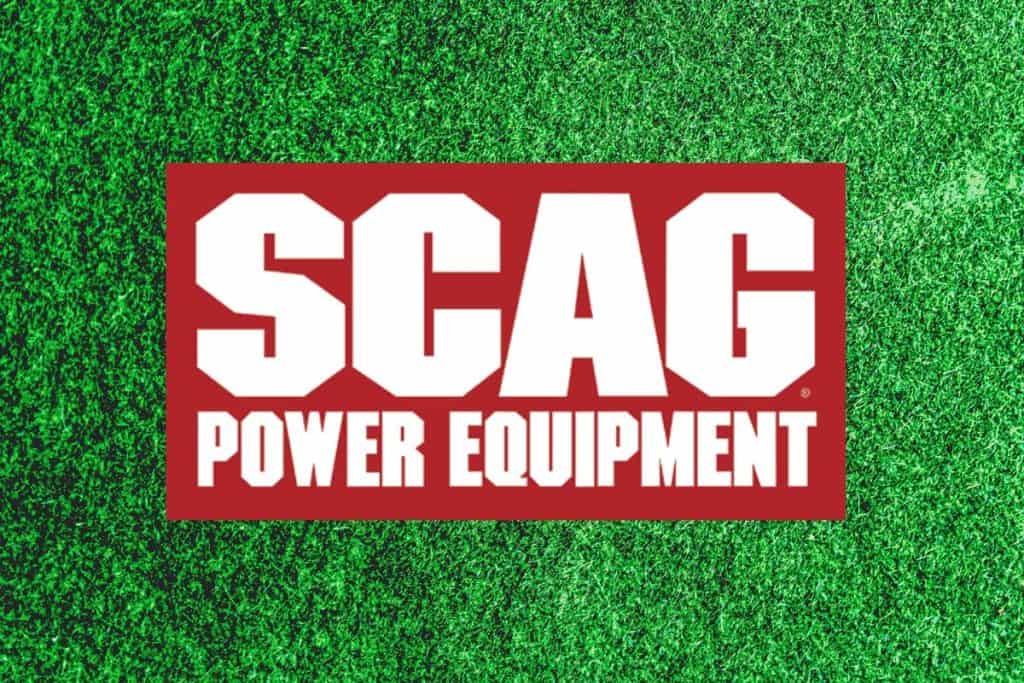 Founded in 1983 and a division of Metalcraft of Mayville, Inc, Scag Power Equipment stepped into the spotlight with just just one model, but today manufactures over 50 mower models.
The company's mowers and accessories are designed to be user-friendly with an emphasis on quality, performance, ease of maintenance, profitability, and long service life.
Scag is proud to be owned and made in the USA and manufactures its mowers at a sprawling 680,000 square feet space located in Wisconsin.
Scag manufactures a wide range of mowers including electric lawnmowers, zero-turn riding mowers, stand-on mowers, and walk-behind mowers.
A Scag electric mower is regarded as an American-made specialty mower and offers excellent mower operation. This type of mower rocks for several reasons like its clean and quiet operation, and dependable and efficient power, making it a powerful mower.
It is one of the most expensive mowers in this segment, but on a brighter note is fitted with a Vanguard 48V 5kWh Lithium-Ion commercial battery pack that delivers sheer power, and comes with a 1050W battery charger.
11. Spartan
If you're looking for mowers in the lawnmower space including a compact mower that checks all the right boxes, the Spartan brand is worth a second look.
All the company's products are dreamed, designed, and engineered in the USA, and are made with American steel, muscle, and workers.
Spartan mowers can be had with several options, upgrades, and accessories, and are built tough with incredible designs and user comfort in mind.
The Spartan KG XD zero-turn mower series isn't just a showstopper but offers tons of power under its hood.
Mowers in this series are available with either 54″ or 61″ cutting decks and come with a 100-300 lb operator platform, dual 6-gallon fuel tanks, magnetic pin height adjustment, and much more.
12. Exmark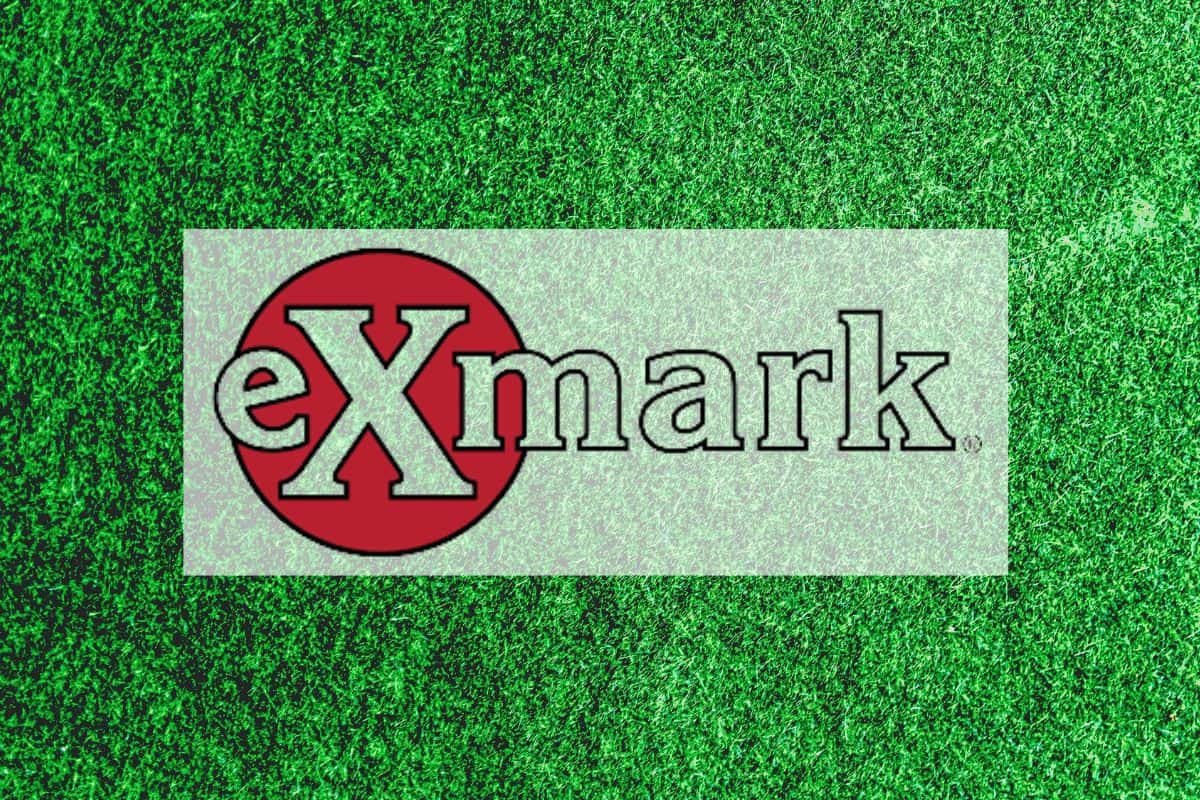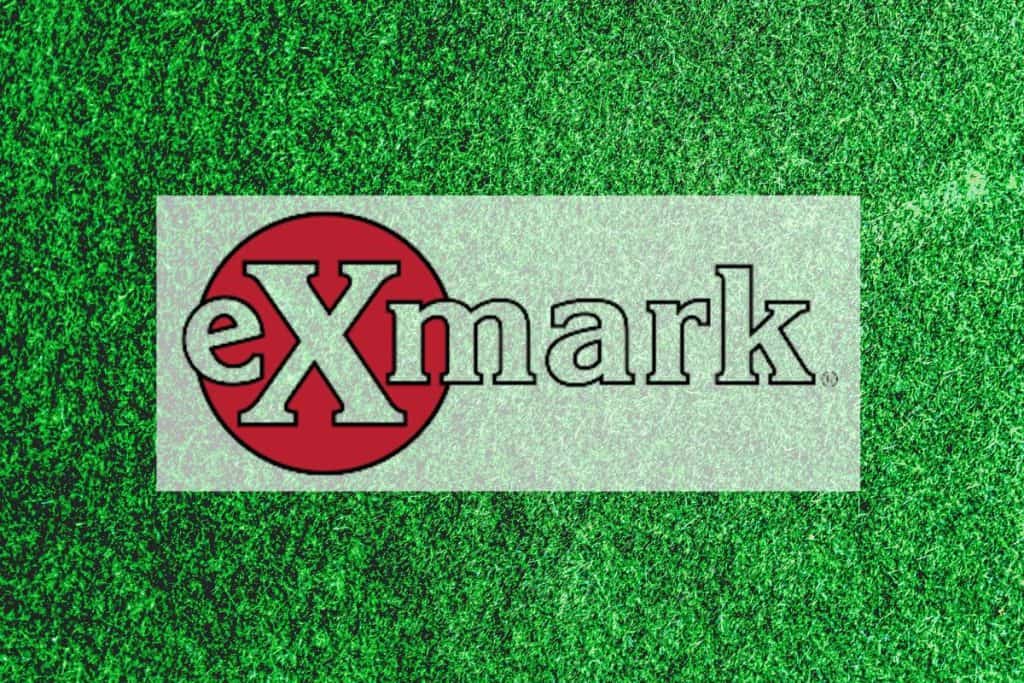 Exmark is literally an all-rounder in the American-made mower space and manufactures a massive lineup of high-end machines. Exmark mowers are made in Beatrice and boast a robust build and showcase unmatched performance.
Exmark offers three types of mowers:
Zero-turn mowers
Walk-behind mowers
The company's zero-turn mowers make it quick and easy to mow your lawn and deliver professional performance and power at your fingertips.
They feature floating decks and an ergonomically designed seat system and are mostly equipped with a Kohler 4-cycle engine and either a 42-inch or 50-inch welded steel mower deck.
13. American Lawn Mower Company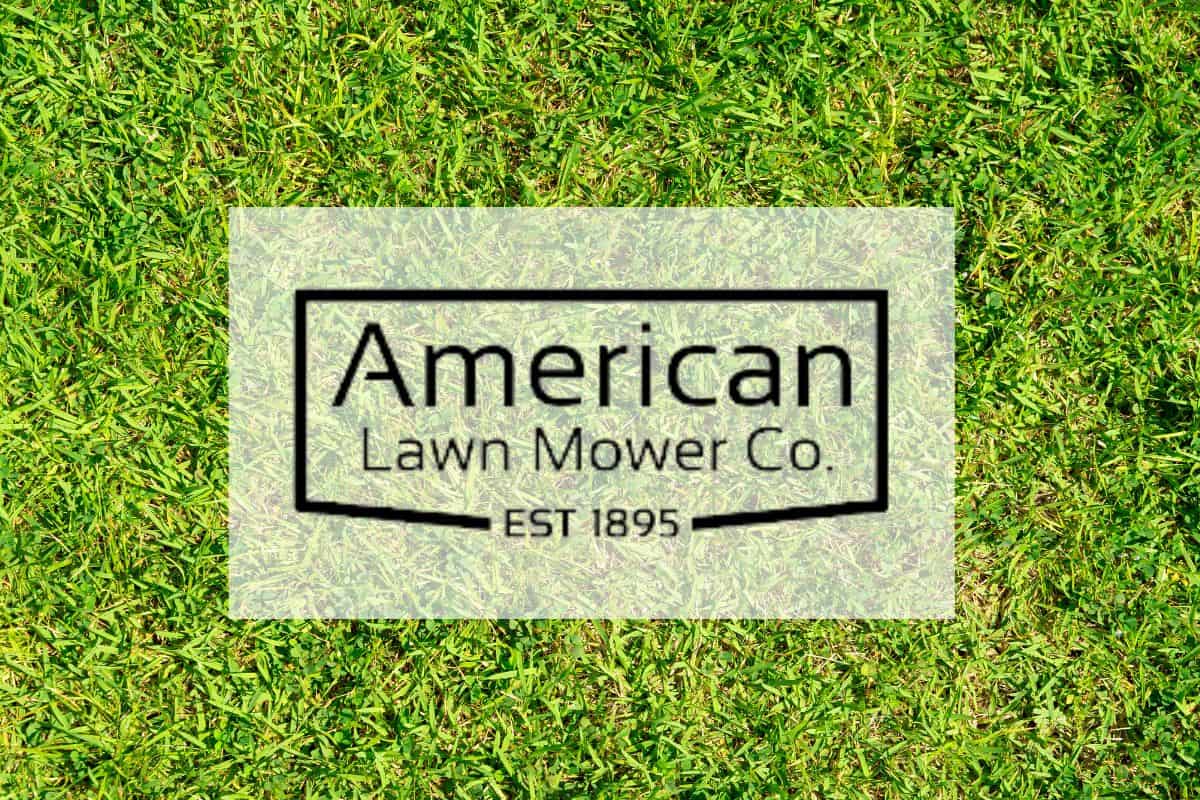 The American Lawn Mower Company is aptly named given the company designs and manufactures all its mowers at its factory in Shelbyville, Indiana.
Established in 1895, the American Lawn Mower Company offers a long list of reel lawn mowers, corded, electric, and battery-operated outdoor power equipment.
What Popular Lawnmowers are Not Made in the USA?
There are several leading lawnmower brands that once started out with all-American manufacturing but have now either shifted manufacturing partially or fully overseas.
1. Black + Decker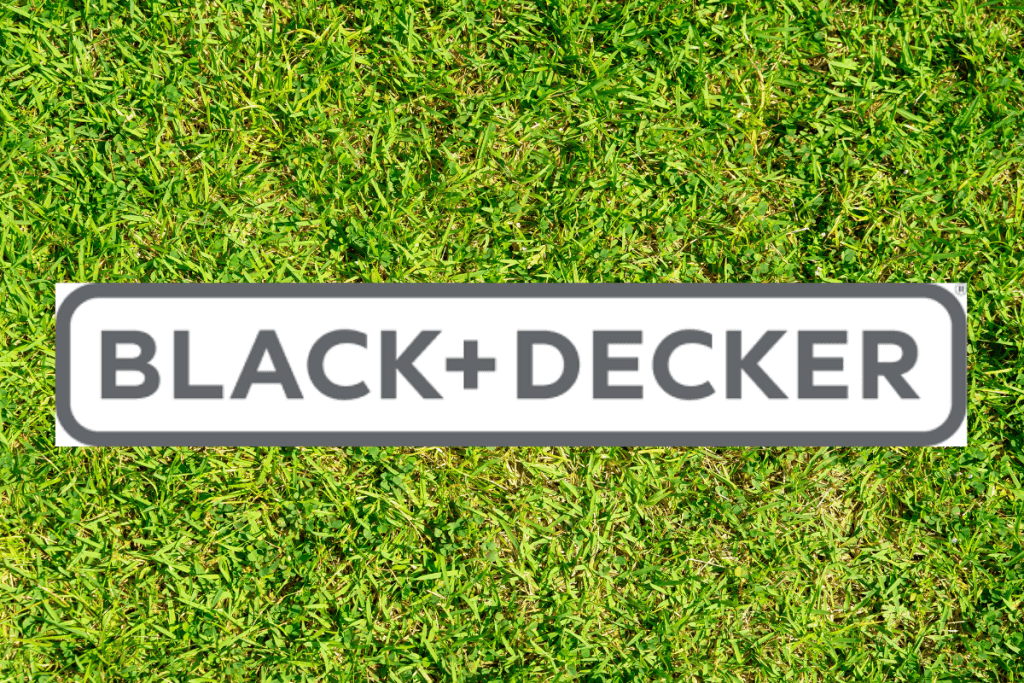 Headquartered in Towson, Maryland, north of Baltimore, Maryland, USA, Black and Decker is regarded as one of the oldest American manufacturers of home improvement equipment, power tools, home appliances, and much more.
Although the company has increased American manufacturing by over 40 percent, most if not all of the company's lawnmowers are made in China.
Black Decker lawnmowers however are built tough and come with impressive warranties such as a 10-year manufacturer's warranty.
Additionally, Stanley Black & Decker also has authorized dealers across the country, which alone speaks volumes about the service the company provides.
2. Toro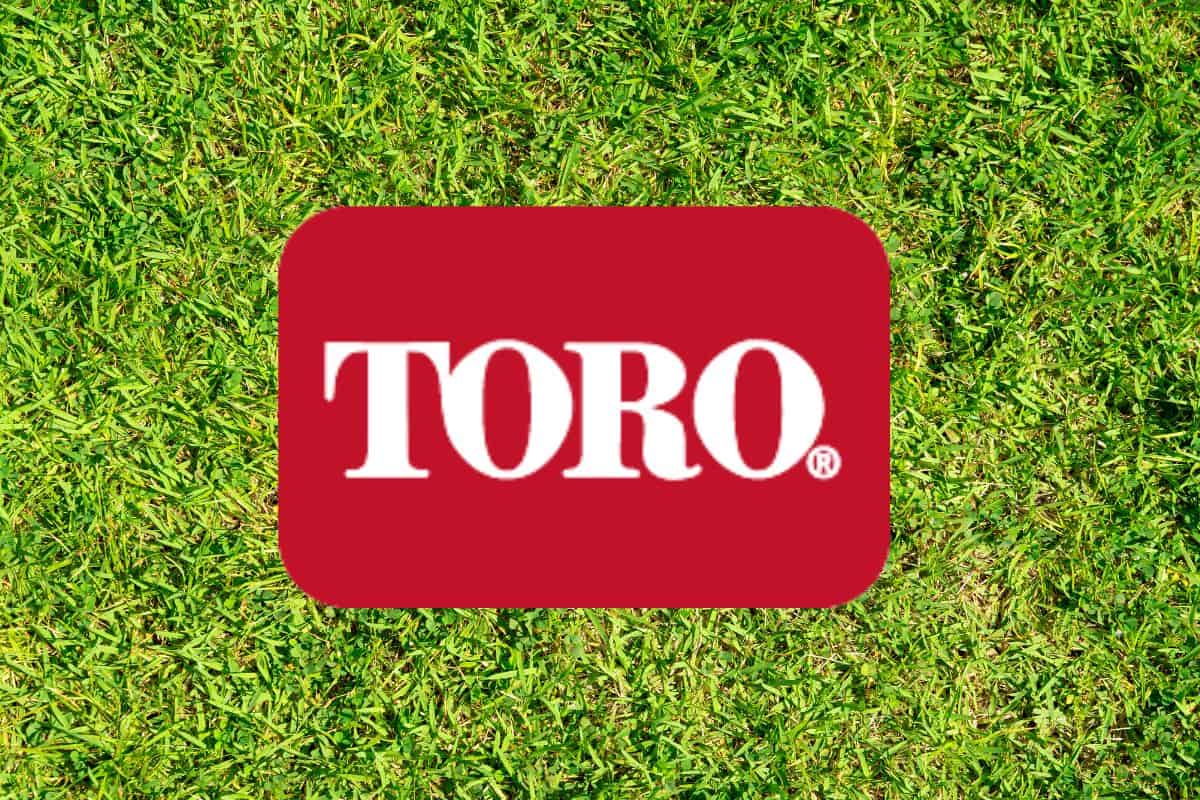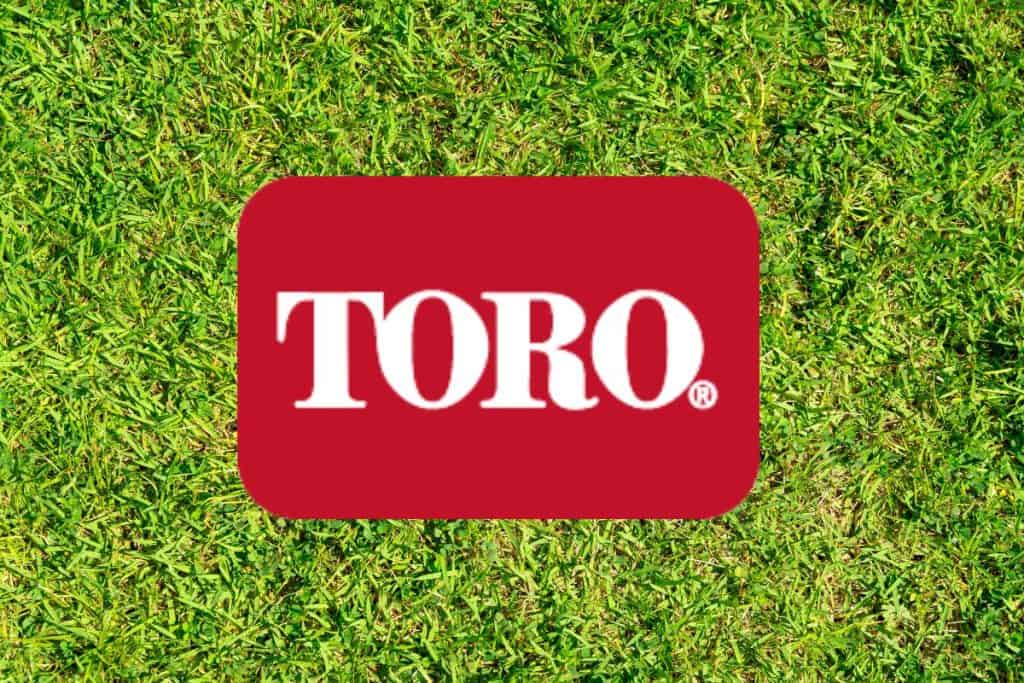 Toro manufactures a wide range of lawnmowers including a couple of electric lawn mower models but most of these products are only assembled in North America with parts sourced from overseas.
Toro mowers are sold through an independent dealer network including its manual mowers, residential mowers, and outdoor equipment.
FAQs
Q. Are Crafstman and Troy Bilt Mowers the Same?
A. The Craftsman brand is owned by Stanley, Black & Decker (SBD), and Troy Bilt by MTD, therefore they produce different products that follow different manufacturing processes. 
Q. Are Yardworks Mowers Very Good  Quality? 
A. Yardworks mowers are great quality but definitely not the best quality available. Most Yardworks mowers are great for small to medium size yards, so you'll have to look elsewhere if you have a sprawling yard. 
Final Thoughts
If you're looking for lawn mowers made in USA, there is a long list of options to choose from. These companies manufacture premium quality residential riding mower models, American-made zero-turn riding mower models, and the slickest American-made mowers that don't disappoint on the job.
American-made mowers are among the toughest mower options available in this space and are backed with impressive warranties. 
---
You may also like…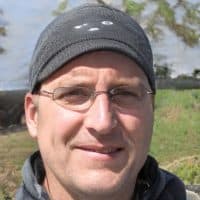 Hi, Alex Kuritz here. Growing up I remember that my family had one of the best lawns in the neighborhood. Richly green and lush. I did a lot as I grew up in terms of caring and tending for not only my family's lawn but also my neighbors. I can say I have years of experience, and I am here to share it with you.